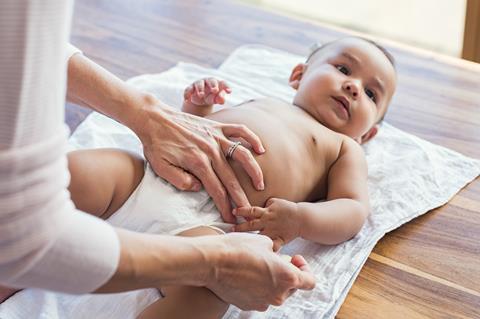 The price of Pampers nappies and baby wipes has soared by as much as 60% in the mults, The Grocer can reveal.
Over 90 SKUs from the market-leading baby brand have risen in price across the big four in recent weeks, according to research by The Grocer using Assosia data [12 w/e 19 August 2022].
Its Baby-Dry Night Nappy Pants Size 6, 24pk rose in price by 60% in Asda – from £5 to £6 on 23 June, and again to £8 on 20 July.
In Morrisons, meanwhile, New Baby Sensitive Baby Wipes 12 x 50 per pack rose from £11 to £12.99 on 19 July, and again to £15 on 19 August – representing a 36.4% price increase.
Its Aqua Pure Baby Wipes 1 Pack (48 Baby Wet Wipes) rose 25% from £2 to £2.50 on 19 August in Sainsbury's.
In Tesco, New Baby Size 3 72 Nappies Jumbo+ Pack rose in price from £9 to £10.35 on 21 June, and again to £11 on 14 August – representing a 22.2% price increase.
A spokeswoman for Sainsbury's said: "While prices can go up and down for a range of reasons, we're committed to offering our customers great choice and value when they shop with us."
In addition to Pampers products, Sainsbury's offered private-label alternatives for "as little as 60p", she said.
Tesco advised it sold a range of branded and own-label nappies at a range of price points to suit different budgets, such as its Fred & Flo Ultra Dry Nappies, which ring in at £3 for a pack of 56 – or 5p per nappy.
The Grocer approached Asda and Morrisons for comment, as well as Pampers owner P&G.
The Grocer revealed earlier in August that a raft of SKUs across P&G laundry brands –Fairy, Daz, Bold and Lenor –had shrunk in size, with prices remaining the same or even rising in some cases.
The news comes as P&G in July warned of another year of "significant" headwinds, having raised prices last year to mitigate soaring costs.