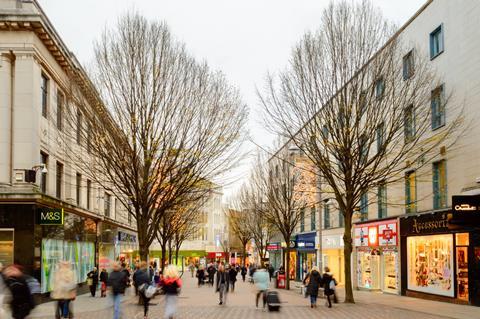 More than 24,000 retail jobs have been lost in the first half of 2020, in what may only be the "tip of the iceberg", according to researchers.
A string of large retailers collapsing into administration has affected 2,630 stores, compared with 2,051 in the whole of 2019.
The collapses in the first half of 2020 have led to 24,348 job losses, according to the Centre for Retail Research.
Chains to have pursued insolvency processes since the start of the pandemic include Laura Ashley, Debenhams, and Monsoon Accessorize.
The number of jobs lost or currently at risk as a result of the insolvencies is much higher still, at 55,976, compared with 46,506 jobs similarly affected during the whole of 2019, according to CRR.
A further 15,300 have been shed at solvent large retailers through cost-cutting programmes, the researchers said.
Retailers slashing costs include Poundstretcher, which on Friday secured approval for a company voluntary arrangement, putting about half its 450-store estate and 2,000 jobs at risk.
CRR warned further job losses ahead could make the numbers so far this year seem the "tip of the iceberg" as government emergency aid packages were wound up.
"With the tapering of furlough from next month and the scheduled end of the lease forfeiture moratorium in September, the second half of the year could be disastrous for high streets," said CRR director Joshua Bamfield.