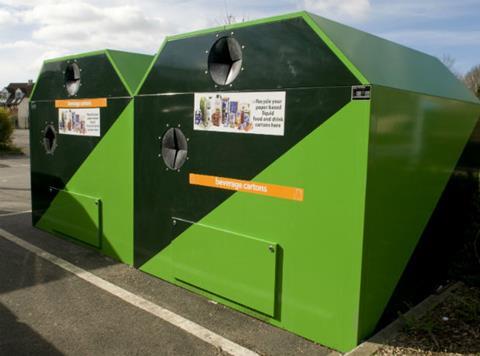 Starbucks, Costa Coffee and Caffè Nero have pledged to accelerate the recycling of paper cups amid tough criticism from MPs.

The three coffee chains have forged an agreement with recycling alliance ACE UK to introduce a programme that aims to provide a "long-term nationwide solution" to tackling waste.

From 1 January 2018, paper coffee cups will be recyclable at all 382 ACE UK 'bring banks' in 97 local authorities, and an extra 33 points in a further eight local authorities are set to become available "shortly afterwards".

ACE UK's recycling facility in Halifax will process cups from these areas.

The move comes as the coffee industry faces increasing scrutiny from MPs over its recycling policies. Yesterday, the environment audit committee highlighted the estimated 2.5 billion disposable coffee cups thrown away in the UK each year, and chair Mary Creagh said coffee companies were "in breach" of their responsibility to provide recycling facilities.

But Starbucks stressed it was committed to encouraging recycling.

"Paper cup waste is a complex but important issue across the industry. We are committed to minimising our impact on the environment, and to reduce our environmental footprint we focus on three main areas: reducing the waste associated with our business, increasing recycling rates and promoting the use of reusable cups," said Starbucks EMEA senior manager energy and initiatives Jaz Rabadia.

ACE UK CEO Richard Hands said the collaboration with Starbucks could create a "step change" in coffee cup recycling. "The paper cup industry is facing very similar recycling challenges to the ones the beverage carton industry faced when we started our programme 10 years ago," said Hands.

"Whilst it is early days, we have a clear, measured plan agreed and expect to see significant progress in cup recycling over the next two-and-a-half years and beyond."

Pret A Manger, McDonald's UK, Greggs and Nestlé were among the other companies who signed the agreement.