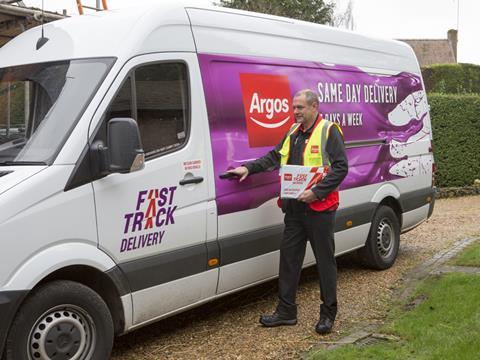 Argos has opened 100 more online order collection points, 14 new stores and a fulfilment centre in a bid to speed up its online sales and deliveries.
The retailer has invested £2.5m in the 69,000 sq ft fulfilment centre in Croydon, which it said would give 3.4 million people quicker access to 15,000 more of its products. It is designed to enable Argos to fulfil a greater number of same-day fast track deliveries and same or next-day click & collect orders.
The facility has created 140 new jobs.
The 100 new collection points, rolled out over the past few weeks, bring the total number to 326, while the 14 new branches in Sainsbury's Locals and supermarkets bring the number of stores within stores to 266. An additional eight are scheduled to open by Christmas.
"The new battleground is speed and convenience and getting customers what they want, when they want it," said Argos CEO John Rogers. "We're excited to bring this service to even more customers thanks to our new Croydon regional fulfilment centre, which will process fast track deliveries alongside local stores."