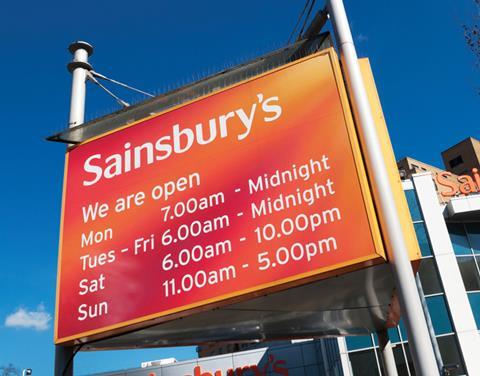 Sainsbury's is rumoured to be axing more than 1,000 jobs at its head office just one month after Tesco made a swingeing round of redundancies.

The retailer is set to announce job cuts that could affect more than a third of its 3,000 staff employed in central roles next month, The Sunday Telegraph reported this weekend.

According to the report, Sainsbury's has drafted in senior consultants from McKinsey to identify where it can make savings. Sainsbury's is aiming to deliver £500m in cost savings by the end of 2017/18, with another £500m set to be taken out over three years from 2018/19.
The latest round of cuts comes four months after Sainsbury's announced it was scrapping the role of price controller and cutting night shifts in a move that could affect nearly 4,500 jobs.

Last month, Tesco announced 1,200 job cuts at its head office, leaving around a quarter of staff at its Welwyn Garden City headquarters facing redundancy.

At the time, the supermarket said the move would "reduce duplication and cost" as it battled an increasingly competitive environment.

David McCarthy, analyst at HSBC, forecast head office redundancies would become more common as supermarkets tightened their belts. "The industry needs to take costs out to be more price competitive, not just to compete with the discounters but to compete with each other," he said. "If one of the supermarkets is taking out costs, then another is going to have to take money out."
The price pressures caused by Brexit worsened the situation, he added. "We've had depreciation of sterling and if 50% of your food is imported, that's going to lead to an increase in costs. It's difficult to pass on those costs to the consumer if your competitors aren't."

Sainsbury's has repeatedly stressed it would attempt to keep cost prices down despite Brexit, and last month CEO Mike Coupe said he would keep a close eye on the market.

Sainsbury's said it did not comment on speculation and "would always make any announcement around jobs to our colleagues first".