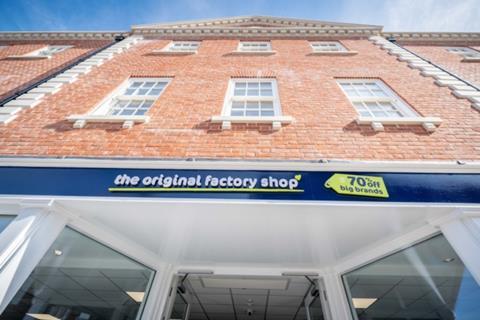 The Original Factory Shop has become the latest retailer to join the government's Kickstart employment scheme, with an offer of 107 job placements for 16 to 24-year-olds.
The government's £2bn Kickstart scheme aims to get 250,000 young people into work as the country emerges from the pandemic. It is open to 16 to 24-year-olds on Universal Credit and at risk of long-term unemployment.
The Original Factory Shop – which last recently announced it was opening 30 concessions inside Co-op stores – is offering roles across its 170-store estate, working 25 hours a week for up to six months.
Kickstarters will be trained by the variety discounter in customer service, from helping with queries to operating checkouts. The training will also cover CV writing and interview preparation, according to TOFS.
The experience would "enable them to gain valuable skills for their future", said TOFS people director Joanne Robinson.
"This is a way of giving back to our local communities, supporting young people at the start of their careers," Robinson added.
Under the government scheme, employers of all sizes can apply for funding for each placement, covering 100% of the age-relevant national minimum wage, National Insurance and pension contributions for 25 hours a week, which the business can top up. The government funding runs for six months.
Employers are also eligible for a £1,500 payment for the set-up and training costs of each placement.
The deadline for employers to apply to join the scheme or add more jobs to an existing grant is 17 December.
Other retailers offering roles under the scheme include B&M, which announced 2,000 work placements in March.