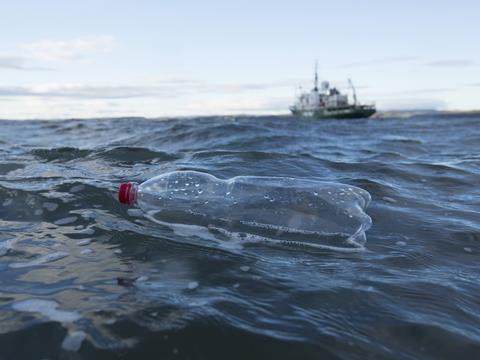 In times of deep uncertainty, and with strong divisions in society over political matters, it is heartening to see that most people not only care about waste, the environment and the animal kingdom but are increasingly willing to demand action from both business and government.
Credit should go to The Grocer for its committed and persistent challenges on food waste and to David Attenborough, Greenpeace and other environmental charities for creating the debate on plastics, palm oil and humanity's threat to endangered wildlife.
Retailers would be crazy not to react, and all are doing so. Iceland MD Richard Walker is clearly following in his father's footsteps by reacting quickly, decisively and very publicly on plastic packaging for product. Booths, with Edwin back at the helm, is also setting the agenda with the work at its refurbished Carnforth store, and other multiples are equally conscious of the need to act.
In the independent sector most convenience stores will be doing their best to react, whether that be charging for bags, supplying milk in glass or utilising local producers who by definition are more environmentally friendly. Some pioneers are trying significantly bolder initiatives, with zero waste stores established in London and Totnes.
My concern around all this is the part that government will play.
On food waste, The Grocer has already highlighted the opportunity to make a dramatic difference at low cost with the "Waste Not Want Not" proposal to make disposal in a responsible way cost neutral versus alternative disposal methods such as anaerobic digestion or worse. So far that suggestion seems to have fallen on deaf ears.
On packaging waste and in particular deposit return schemes I have concerns about competitive issues and practicality. There seems to be an unchallenged but growing consensus that the best place to place repositories is in the car parks of multiple supermarkets. This would be bad enough were they funding the machines, but it appears that the scheme will meet that cost. No one seems to understand that incentivising consumers to make trips to out-of-town sites rather than shopping in their local store is both environmentally unfriendly and market distorting.
The whole concept seems designed to negatively impact recycling practice. My council tells me that current doorstep collection is revenue generating and contributes to the cost of overall waste services. If the most valuable plastic waste is diverted then already cash-strapped councils will face even further pressure on their services, whilst consumers will have an unintended incentive to just dump their remaining (apparently valueless) plastic waste for landfill rather than recycling.
I have come to the strong conclusion that, not for the first time, our government is playing to the gallery rather than adopting long-term policies. We need incentives for proper, on-shore recycling facilities and properly developed incentives to use the resulting recycled product. Councils need to be required to accept, sort and recycle all plastic waste and actively encourage doorstep collection rather than introduce a complex and self-defeating solution. Longer term we need to accept that plastic cannot be recycled multiple times and encourage repeatable closed loop systems for more environmentally sustainable packaging.
Just once it would be nice to see some carefully considered joined-up thinking.
Steve Parfett is chairman of AG Parfett & Sons