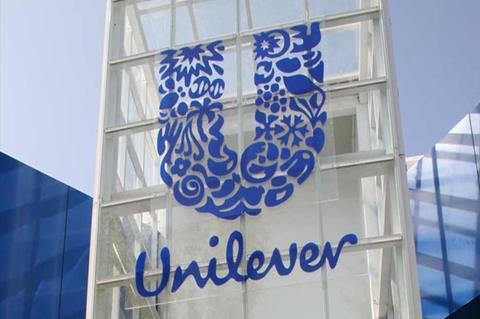 Unilever plans to slash its use of new plastics in half, eliminating more than 100,000 tonnes of packaging by 2025.
With its latest "commitments for a waste-free world", the Anglo-Dutch supplier claims to be "the first major global consumer goods company to commit to an absolute plastics reduction across its portfolio" it claimed.
It has pledged to have a virgin plastic packaging footprint of no more than 350,000 tonnes by 2025.
More than 100,000 tonnes will come from an absolute reduction as the business invests in reusable and/or refillable packs, plastic-free solutions such as alternative packaging materials or 'naked' products, and reducing the amount of plastic in existing packs.
Replacing non-recycled plastic packaging with recycled plastics will account for the remaining reduction.
Unilever will measure the total tonnes of virgin plastic packaging used each year against the total tonnage of virgin plastic used in 2018.
The company also intends to help collect and process more plastic packaging than it sells by 2025 – a target of 600,000 tonnes. It has committed to direct investment and partnerships in waste collection and processing, buying recycled plastics to use in its packaging, and participating in "extended producer responsibility schemes" whereby Unilever pays directly for the collection of its packaging.
The targets "demonstrate the fast and radical action we are taking at every point in the plastic cycle", said Sebastian Munden, executive VP & general manager for Unilever UK&I.
Unilever added it was on track to ensure all its plastic packaging was reusable, recyclable or compostable by 2025, and to use at least 25% recycled plastic in its packs.
"To achieve this end, we were the first market to launch innovative solutions to some of the key challenges, such as detectable black plastic for our TRESemmé and Lynx bottles, as well as Cif Ecorefills," Munden added.