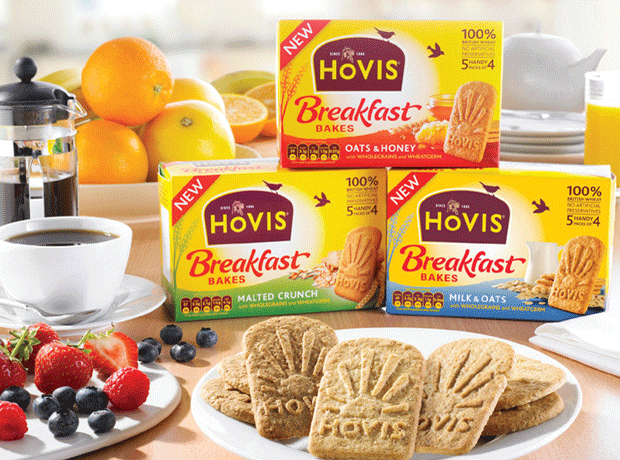 Hovis is set to ramp up its presence in the biscuit market following the agreement of a licensing deal between owner Premier Foods and 2 Sisters Food Group.
From 1 August, Fox's Biscuits owner 2 Sisters is to take on the production, distribution, sales and marketing of Hovis breakfast biscuits, which were launched by Premier last September.
The five-year licensing deal also allows 2 Sisters to develop other biscuits under the Hovis brand in the future.
Both companies said they foresaw opportunities to target a "need among busy consumers to provide a healthier biscuit alternative" and grow the £78m breakfast biscuit category further.
"This agreement will enable both companies to be part of a relatively new and growing category," said Fox's Biscuits MD Colin Smith. "We see enormous potential to grow one of the nation's favourite brands, which has such a strong association with natural ingredients and goodness, in the biscuits sector. We will look to create new varieties within the current Hovis Breakfast Bakes range as well as innovate with new products."
Premier Foods said working with Fox's would give it a partner with the biscuits expertise necessary to take full advantage of market opportunities.
The three variants of Hovis Breakfast Bakes – Malted Crunch, Oats & Honey, and Milk & Oats – will be manufactured at the Fox's Biscuits plant in Uttoxeter, Staffordshire.