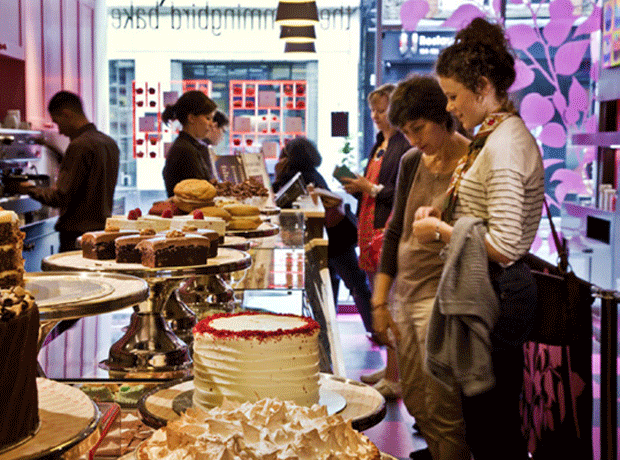 London-based cupcake supplier The Hummingbird Bakery is seeking licensing partners as it looks to take flight in grocery retail.

The business, which produces and sells freshly-baked American-style products including cakes and pies from five branches around the capital, is hoping to secure deals that would take it into categories including ice cream, chocolate, biscuits, cake decorations, syrups and flavoured teas. It is also looking to partner with non-food businesses to supply bakeware, textiles and kitchen appliances.

The brand has already expanded beyond its stores with three cookbooks - The Hummingbird Bakery Cookbook, Cake Days, and Home Sweet Home - which between them have sold more than a million copies in the UK.

Founder and managing director Tarek Malouf said consumers had asked for authentic materials to help them try Hummingbird recipes at home.

"Through licensing, we will be able to offer customers branded products to create their own Hummingbird experiences, and enter general grocery stores with new and exciting food products that build on our most popular flavour profiles," he said.

The company will be hoping to tap into the boom that saw the home baking market leap 59% between 2007 and 2012 to £1.7bn, according to Mintel, which said about 79% of Brits now baked at home.

Hummingbird is working with global licensing agency Beanstalk, which represents food and non-food brands including Chewits, Jack Daniel's and Energizer.

"The Hummingbird Bakery has created an extensive fan base as well as a widespread group of loyal offline supporters keen to experience the brand in new ways," said Beanstalk Europe & Asia Pacific president Ciarán Coyle.