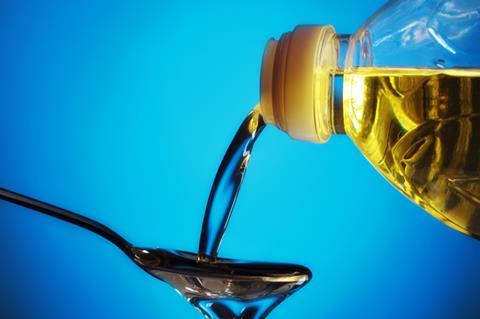 Iceland has become the latest supermarket to ration sunflower oil amid a shortage caused by the war in Ukraine.
Pictures emerged on Twitter over the weekend of signs in an Iceland store telling customers of a limit on purchases of two-litre and five-litre bottles of sunflower oil.
"We have a limited stock of this product," said the signs, spotted by Grocery Insight CEO Steve Dresser. "Maximum of one per customer."
On Iceland's website, two-litre bottles of Flora sunflower oil are out of stock, leaving a 190ml bottle of Frylight cooking spray as the only sunflower oil option.
Buying limits on Oils, Iceland at 1 per customer. pic.twitter.com/aGZlSQi7lP

— Steve Dresser (@dresserman) April 18, 2022
It follows Waitrose and Morrisons also introducing a limit on cooking oils, of two items per customer.
It also comes after Iceland MD Richard Walker said last month that sunflower oil shortages had forced the supermarket to temporarily return to using palm oil in own-label food.
Iceland's 2018 removal of palm oil from own label, a step it took over deforestation concerns, had made it heavily reliant on sunflower oil, which had soared in price by 1,000% during the war in Ukraine, Walker said in a blog.
With the vast majority of the UK's sunflower oil sourced from Ukraine and Russia, stocks are drying up rapidly. Industry sources have predicted they could run out in a matter of weeks.
The shortages have also led to price hikes in supermarkets. Last month, The Grocer reported that Tesco's own-label sunflower oil and vegetable oil one-litre and three-litre SKUs had risen from £1.09 to £1.20 and £3.25 to £3.50 respectively, while Sainsbury's one-litre sunflower oil bottles had risen from £1.09 to £1.20 [Assosia].
Iceland did not provide a comment on the rationing move.