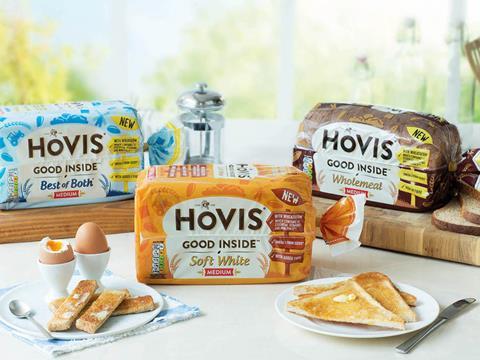 The maker of Hovis bread is cutting 100 jobs and disposing of three mills after posting significant losses in 2017.
Hovis has announced the closure of its Southampton mill at the end of 2018, with the loss of 71 jobs, as well as 29 redundancies at its High Wycombe site.
The baker has also sold its Manchester and Selby mills to rival supplier Whitworth Bros, as it looks to reduce losses.
In the year ended 31 December 2017, Hovis reported pre-tax losses of £11.7m. This represented a significant improvement from its £34.2m loss the previous year.
Bakery sales rose 5.5% to £326.9m in 2017, despite it remaining an "extremely challenging" time for the bread market, it said.
"We are encouraged by the progress we have made in the past year both financially and commercially, with our strategy to deliver sustainable growth in the core baking business showing strong momentum," said CEO Nish Kankiwala.
"We have achieved a considerable amount over the last three years and delivered positive transformation of the group and our future journey continues to be exciting.
"We have taken the decision to exit three milling sites, and to integrate Wellingborough Mill into the Hovis baking supply chain, ensuring the continued delivery of high-quality flour to the Hovis brand.
"There is no doubt the bread market will remain extremely challenging. However, we are confident our strategy to become a focused, fully integrated manufacturer of bakery products will allow us to further strengthen our successful business."
Earlier this year, Hovis' milling arm, Rank Hovis Milling, sold ingredient suppliers Holgran and Fleming Howden to AB Mauri.
The 132-year-old company said it had invested in new manufacturing capability and new product development to drive growth. Recent launches have included lower-carb, seeded breads and a white loaf with sourdough.