Drinks designed for summer picnics are at the core of this month's new booze, with fruity notes making an appearance in gin seltzers, pale rosé and strawberry lager.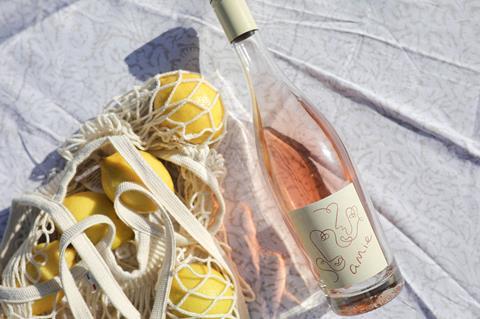 Drink Amie
Drink Amie has debuted with a pale rosé made in the south of France.
The wine (12% abv) is made from 100% cinsault grapes and is packed with red berry flavours and a touch of cherry blossom, resulting in a "fresh and vibrant" drink with with "bouquet characteristics", said Drink Amie.
The brand was started in lockdown by friends Abbie Roden, Will Sandbach and Hermione Underwood. Sandbach is director of The Oxford Wine Company.
It has launched online (rsp: £60/4x75cl), with £1 from every bottle sold going to Water charity.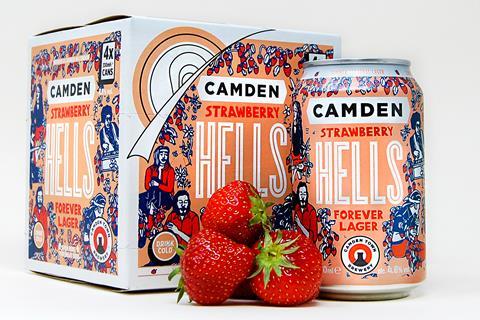 Strawberry Hells Forever
Camden Town Brewery is bringing back its Strawberry Hells Forever lager for summer.
The lager (4.6% abv) is said to be packed with British strawberries and is available for a limited time while they are in season.
It is billed as being "crisp, tart and refreshing", brewed using strawberry purée and Perle, Mosaic and Huell Melon hops.
It has launched online and at M&S, Sainsbury's and Co-op (rsp: £2/330ml).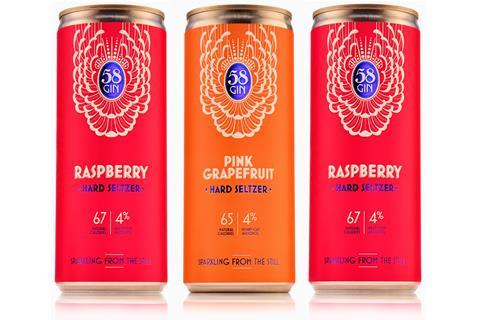 58 Gin Seltzer
London-based artisan distiller 58 gin has launched a duo of gin seltzers, tapping into the fast-growing hard seltzer market.
Launching in two flavours – Raspberry and Pink Grapefruit – the gin seltzers (4% abv) have been designed to appeal to health-conscious millennials, containing up to 67 calories per can and no added sugar (rsp: £2.20/250ml).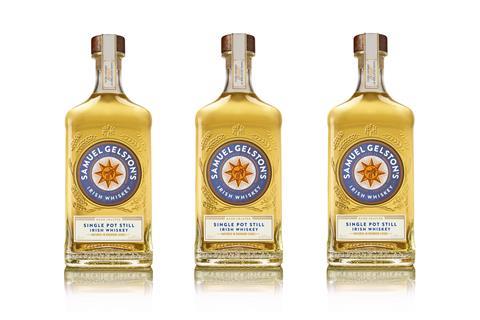 Samuel Gelston's Single Pot
Samuel Gelston's has launched a Single Pot Still Whiskey – the sixth addition to its growing whiskey portfolio.
The whisky (40% abv) is billed as being a "completely unique expression", which is neither a single malt nor a blend, and has been triple-distilled in traditional copper pot stills and matured in ex-bourbon casks.
The recipe contains 50% malted barley and 50% unmalted barley, with the finished product offering notes of lemon drizzle cake and cooked citrus on the nose, followed by walnut and candied pecan, cacao nibs and cereal on the palate, finishing with chocolate orange and sweet breakfast porridge.
It launched this month (rsp: £22/70cl).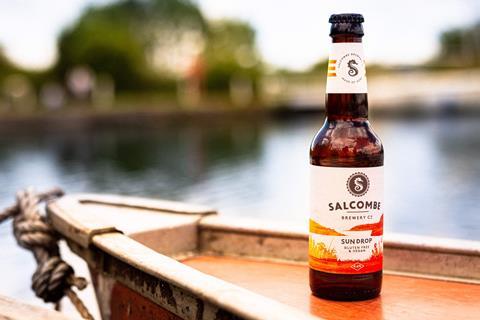 Sun Drop
The latest launch from Salcombe Brewery, Sun Drop (4.6% abv) is a vegan and gluten-free pale ale.
It is made using a blend of American hops and has an "intensely fruity and citrusy aroma" of melon, orange and pink grapefruit, which "really packs a punch and quenches the thirst", the brewer said.
The brew is available online (rsp: £24/12x330ml).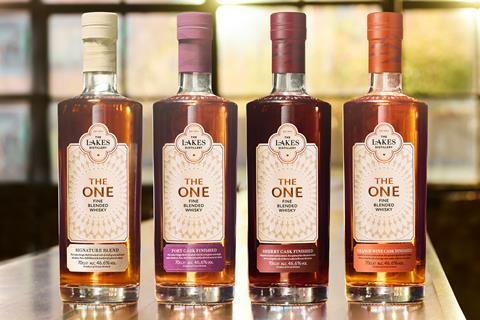 The One whiskies
The Lakes Distillery has unveiled two new limited-edition whiskies as part of its 'The One' collection: The One Orange Wine Cask Finished Whisky and The One Sherry Cask Finished Whisky.
The One Orange Wine Cask Finished Whisky (46.6% abv) features fresh lychee, marmalade and hints of tobacco on the nose, with flavours of gentle peat, tropical fruits and candied orange peel.
It is finished in first-fill American oak casks, and seasoned with rare 'Vino de Naranja'. A limited run of 2,994 bottles have been made.
The One Sherry Cask Finished Whisky (also 46.6% abv), meanwhile, is billed as having the aroma of medjool dates, sun-dried raisins, sultanas and polished wood with flavour notes of macadamia nuts, dark chocolate and gentle smoke.
It was finished in PX and oloroso casks and has been produced in a limited run of 4,512 bottles.
Both whiskies have launched online (rsp: £48/70cl)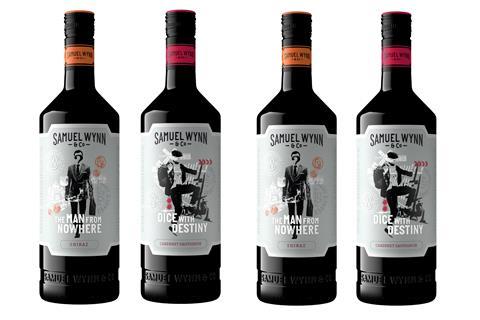 Samuel Wynn Co
Treasury Wine Estates has added a new Ausssie wine brand, Samuel Wynn Co, to its UK portfolio.
The new range was inspired by "the adventurous spirit" of Australian industry pioneer Samuel Wynn, said Treasury Wine Estates, and had been created to capture the attention of millennial consumers.
Two SKUs – Dice With Destiny and The Man From Nowhere (both 14% abv) have launched into Asda (rsp: £10/750ml).
CleanGin Editions
The Clean Liquor Co has added a trio of limited-edition low alcohol gin alternatives to its lineup.
The low-alcohol brand, which was founded by TV star Spencer Matthews, had asked fans to suggest flavours on social media, and said it had "thousands" of suggestions for the top three flavours: Elderflower, Raspberry and Rhubarb.
The low-alcohol spirits (1.2% abv) were prepared by the master distiller in small copper pot gin stills, and infused with fruit and botanical flavours, said The Clean Liquor Co (rsp: £25/70cl).