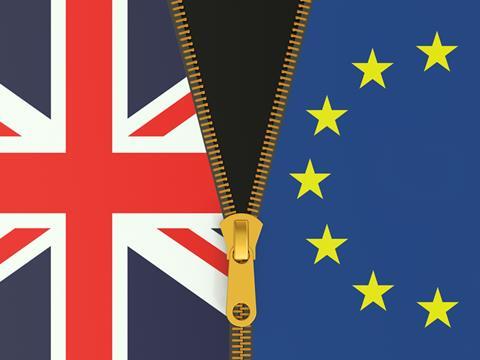 In the run-up to the EU referendum, the BRC sat uncomfortably on the fence - a position it was hoisted on to by its split membership, with the majority pro-Remain, but a minority, including some of its most senior retail members, fiercely pro-Brexit.

So it's been surprising to see the apocalyptic warnings offered by the consortium these past two weeks. First it warned of chaos at ports and empty shelves in supermarkets if new customs arrangements that allow for the fast-tracking of food and drink imports and exports were not sorted out ahead of Brexit. This week it turned its attention to the prospect of WTO tariffs, predicting food price inflation as high as 32% (in the case of cheese) if a tariff-free deal cannot be struck.

Is the BRC scaremongering? Not at all. This week Mervyn King, the former governor of the Bank of England, called on the government to brief a separate team of civil servants to start preparing for such an eventuality. And pro-Brexit tycoon Sir James Dyson said the prospect of a tariff-free deal should be embraced. His rationale: despite incurring WTO tariffs, it "hasn't hurt" sales of his own vacuum cleaners at all - a modern day 'let them eat cake' if ever I heard one.

Dyson also assumes Remainers don't see the opportunities. Yet as our The Dairymen supplement shows, a lot of dairy companies are increasingly enterprising domestically and export wise. But the consensus is: to take it to the next level, you need a government answering questions around trade, access to markets, access to labour.

And even before these big decisions are made, as the JLP results this week make clear, uncertainty is already impacting purchasing behaviour. It's tough out there. And if Sir Charlie Mayfield's claim that Waitrose was protecting consumers from Brexit-related price rises should be taken with a pinch of salt (inflation is no lower at Waitrose than other mults; and its belated move this week to cut prices on 300 Essential Waitrose lines reflects declining volumes), there's no getting away from the impact of uncertainty on the housing market, with London in particular at its weakest since 2008.