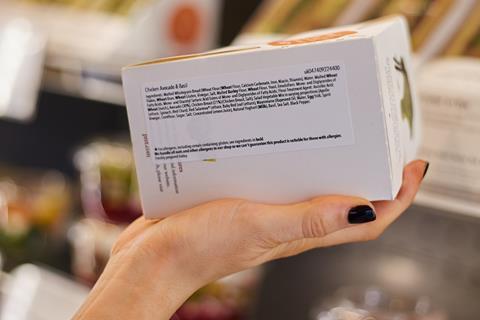 Pret a Manger is in a curious position. Through a terrible tragedy that's impacted on its sales and reputation, it's had a Damascene conversion, with plans to roll out, across the UK as well as its international concessions in France, Hong Kong and the US, an impressive 86 alterations to its food safety policies. These include recipe changes, new incident reporting procedures and, most importantly, ingredient labelling on all its products.

The last of these was, of course, enshrined in environment secretary Michael Gove's new 'Natasha's Law', announced this week, though the legislation won't come into effect until 2021. And with rivals dragging their heels, it means Pret is ahead of the curve and could have a competitive advantage, especially if tragedy strikes again at another chain.

But Pret's food advisory board chair Tim Smith wants to use his role to educate rivals, so others don't make the same mistakes, and has promised to publish the report detailing all the changes it's introducing shortly.

The tricky bit is that offering help to competitors could come across as hypocritical or even hubristic. Even being explicit to consumers about the changes it's made is tricky, as the public knows that had it operated on this basis in the first place Natasha Ednan-Laperouse's death would have been avoided.

As Smith says, Pret can't talk its way out of its crisis. It needs to behave its way out. That's about doing the right thing, over a sustained period of time, and communicating very little. Having visited one of its shops this week, that seems to be the approach in store too. Apart from the labels, it was difficult to detect any change, but then food safety should always go on behind the scenes. It's when it reaches the surface that you have a problem.

Acting with quiet class, Pret is doing the right thing in every sense. I wish the same could be said for others. Natasha's Law is a moral imperative, not a commercial opportunity. Yet several brands this week have offered up crass, ill-informed, opportunistic comment - with one even boasting of taking the fight against intolerances "one step further" by creating a free-from chocolate bar. It's in bad taste.