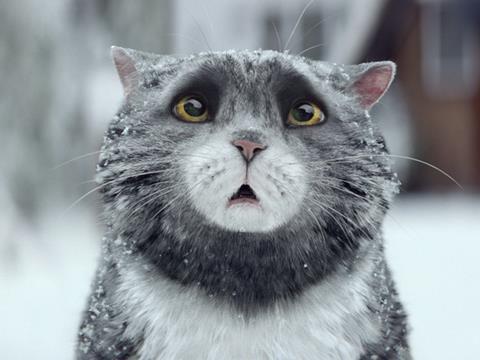 More than one in 10 shoppers say they have switched where they will do their Christmas shop after seeing supermarket TV ads - but there's still a big opportunity for retailers, with 33% yet to decide where they will go for the big Christmas shop, according to exclusive new research for The Grocer.

The latest Bridgethorne Shopper Index found 12% of shoppers had changed their mind already, with the ads proving most influential on younger shoppers.

A quarter of those aged 18 to 34 said they had been swayed by an ad, though they were also the least likely to commit to a single retailer.

Ad experts said the 12% switching figure was very high. "That shows the value of quality creative and well-targeted media buying," said creative consultant Simon Robinson. "And by getting out there early in November you are making sure your message cuts through."

Four-fifths of respondents said they had seen one of the supermarket Christmas ads. Older shoppers have been most exposed to the ads, with 86.6% of over-55s and 91% of retired people seeing at least one.

But three-quarters of young shoppers had also seen an ad, despite being less likely to watch traditional TV ads these days. "Young people see most of their stuff on YouTube and social media," said freelance art director Tony Snow. "The fact we have all these different channels is the reason we are seeing this."

Respondents to the survey were not asked which retailer they were switching to. But the Christmas No1 on social media will almost certainly be Sainsbury's ad, featuring Mog the Cat. Viewed 16.5 million times on YouTube in just 10 days it looks set to eclipse both the John Lewis ad and the 17.7m views for Sainsbury's WWI ad in 2014.

The Mog campaign also earned more than 210,000 likes and 120,000 shares on Facebook.

M&S and Waitrose also went with the one-big-hit model, using their main ad to record millions of views (see table).

And though Aldi's Christmas TV ad had just 116,000 views, an Aldi spoof of John Lewis's "Man on The Moon" spot launched this week was watched 700,000 times within 24 hours of its launch. Lidl also scored a hit on Twitter, using a voucher competition to earn more than 2,000 retweets for its "School of Christmas" campaign.

With a third of respondents still not decided on where to do their main Christmas shop, there was all to play for stressed John Nevens, joint MD at Bridgethorne, with younger age groups without children less likely to have made up their minds, while more of those with families or aged over 55 had decided. "The challenge is to find mechanisms to draw these customers in earlier in the season," Nevens added.