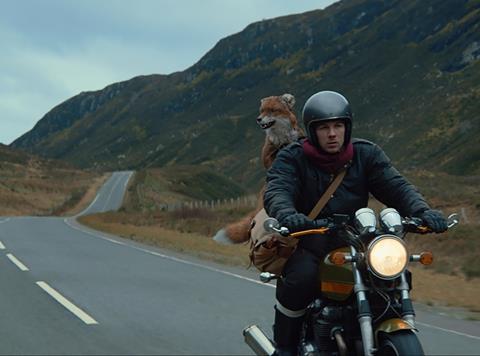 Greene King is looking to turn younger drinkers on to its Old Speckled Hen beer with a £1.1m campaign.
Ads featuring the brand's fox mascot, Henry, hitchhiking to Scotland in search of "a richer life", will air from 10 March on TV, online and social media for seven weeks.
In the ad, Henry embarks on his trip after seeing a billboard of the Scottish hills. At the end of his travels, he morphs into a human adventurer, who drinks a bottle of Old Speckled Hen while overlooking the hills.
During the push, an on-pack promotion will offer customers the chance to 'win a richer life'. Prizes include weekend breaks and vouchers for shows, events and restaurants. In addition, Tesco will offer five winners a year's free shopping.
The activity marked "an exciting evolution for the Old Speckled Hen brand" said Greene King brewing & brands MD Clive Chesser. "Our new off-trade branding is really striking, standing out on shelves, and with thousands of prizes for consumers to win."
Greene King was "confident that this new multi-channel advertising campaign and bold trade support will be a driver for reinvigorating the category" Chesser added.