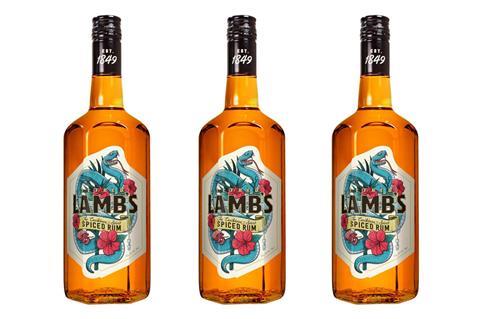 Pernod Ricard has given its long-standing Lamb's Spiced Rum brand a major revamp it claims will help draw back younger shoppers.

The colour of the liquid itself (which is 30% abv and therefore technically a rum spirit drink rather than a rum) has been made "more golden", and the bottle has been given a new design (rsp: £14/70cl).

Pernod Ricard said the changes would help to "heighten standout at the point of purchase and behind the bar".
The heritage of the brand had "been maintained through references to founder Alfred Lamb, and the bottle's unique hexagonal shape, which is a huge differentiator against competitors".

The rebrand marked "a clear break from the existing branding with edgy and rebellious aspects" added Pernod Ricard head of marketing Toni Ingram, which "will appeal to a younger adult audience who we know are seeking experiences and are open to taking risks."

Pernod Ricard was also "not shying away from the fact the new label aims to recruit more females into a rapidly growing segment for the rum category", she added.