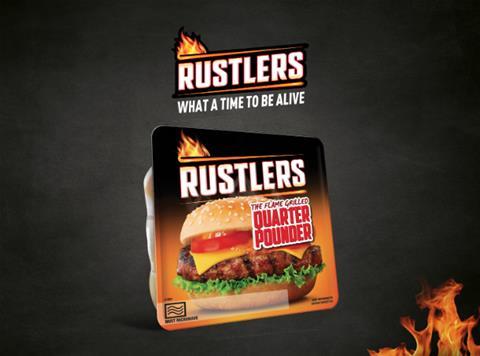 Rustlers is gearing up to launch a £2.5m campaign aimed at putting its flame-grilled cooking process at the heart of its brand identity and communications.

Marking the start of a four-year plan by the Kepak Convenience Foods brand to add £50m to the UK's micro-snacking category, the 12-month drive will break in Scotland and the North of England next month, running until mid-December.

It will centre on 80 Years of Torment, a TV ad that tracks a man's life from boyhood to old age, with many hardships along the way. Its finale features the elderly man tucking into a flame-grilled Rustlers burger and the strapline 'What a Time to be Alive'. The commercial will air at peak time on Channel 4, supported by cinema, outdoor and digital activity.

The marketing push came as Rustlers had grown to annual sales of more than £100m from "a standing start" in 1999, said Adrian Lawlor, Kepak's marketing and business development director.

"Our growth plans are ambitious and we're confident our new brand proposition will result in many more people trying Rustlers," he added.