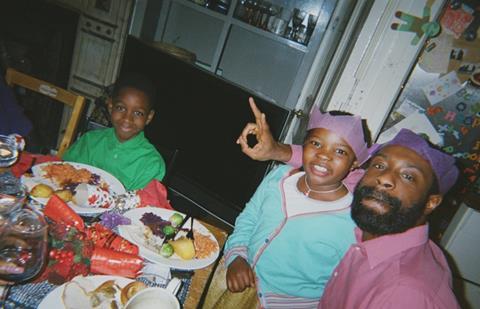 Sainsbury's has introduced its 2020 Christmas ad with a focus on food, family and making memories during the festive period.
The supermarket unveiled the first of three adverts over the weekend, which features a large family gathered at a table enjoying a Christmas dinner.
The minute-long ad, Gravy Song, centres on a father and daughter's excitement and Christmas memories, which gets them talking about his gravy and accompanying 'famous' gravy song.
It is shot in a handheld camera style to highlight festive seasons gone by, combined with present-day phone conversations, and has been designed to ignite festive nostalgia and act as an opportunity to reminisce for customers through their own yuletide recollections.
Sainsbury's debuted its first advert on its social media channels at 7am on Saturday (14 November) while its first TV spot came during The Voice's final on the same day. The second part, called Perfect Portions, debuted on Monday with the third, Big Sarnie, launching today (19 November).
Perfect Portions shows a mother and son sharing happy memories of Christmases past and reminiscing about the way dad used to carve the turkey. The scene goes on to depict the mum putting her own twist on the dad's tradition to do his memory justice: bringing an electric meat slicer to recreate his perfect turkey slices.
The final ad, meanwhile, will showcase two cousins catching up and remembering Boxing Days of the past at their nan's house, including her huge turkey sandwiches. The pair's happy childhood memories spur them to continue the tradition this year.
All instalments end with the tagline 'Food is home. Home is Christmas.' Sainsbury's said the statement is intended to be an ode to the power Christmas food has to transport customers back to memories of festive moments.
The campaign will run alongside the supermarket's ramped-up Brighten a Million Christmases initiative, which is made up of a £5m fund for more than 1,150 charity partners to help fight food poverty between 1 and 14 December. The scheme also encourages shoppers to donate food and other essential products or cash in stores and online. Sainsbury's will match every donation and it hopes to raise around £8m for the cause in total.
"In a year when Christmas feels more uncertain yet more needed than ever, the collection of nostalgic adverts aims to celebrate culinary memories with loved ones and transport viewers through time by centring around three personal stories of modern British families and their connection to Christmas food," the retailer added. "The films aim to unite feelings of loss, longing and love, and bring them together with a sense of hopefulness, sharing the message that, no matter what, Christmas will be special this year."
Emma Bisley, head of broadcast marketing at Sainsbury's, added: "We know that this year has been different for everyone, so we wanted to take a different approach with our Christmas campaign by simply reminding people that Christmas dishes are gestures of love and care, served by up by those who matter most. It's our memories of these dishes, prepared by the people we love, that have the power to transport us home – whether we're there or not."
"It was important to us to focus on family connections and emotions, creating a relatable and heartfelt look at the memories Christmas brings, whilst providing a sense of optimism throughout."