Fmcg brands have reacted strongly to Facebook's failures to address hateful content. How has Facebook responded? And has it made a difference?
If there's one thing the ad industry understands, it's consumer sentiment. Get on the right side of it, you have a viral campaign on your hands. Get on the wrong side of it, and it will hurt you.
So the death of George Floyd – and the resulting protests across the globe – was a wake-up call for the industry. In the era of Black Lives Matter, it was clear consumers wanted brands to play their part in fighting racial injustice. That meant supporting the message in their communications, and disposing of anything that undermined the movement.
Against that backdrop, Facebook suddenly found itself under renewed scrutiny. The Stop Hate For Profit campaign, formed by leading US civil rights groups, accused the social media behemoth of failing to address the hateful and racist content on its platform. What's more, it pointed out that ads were still being shown against this content, despite the long-time protestations of advertisers, and called on businesses to stop advertising with the social media giant until it dealt with the issue once and for all.
The call worked. More than 1,100 businesses ceased spending on Facebook in July, including big names in fmcg such as Unilever, Diageo and Pernod Ricard.
So how has fmcg faced up to Facebook? What has Facebook done in response? And what does it all mean for the future of social media advertising?
The aim of the boycott was clear: to fight the prevalence of hate speech on Facebook.
"Our first move was about hitting Facebook in the wallet and showing even the old world of advertising was fed up with them," says Jim Steyer, CEO of Common Sense Media and one of the key instigators of Stop Hate For Profit. He says this collective action has cost Facebook "hundreds of millions of dollars".
"Our first move was about hitting Facebook in the wallet"
For the brands, the boycott was a way of demonstrating their commitment to fighting hate speech. Mars, for example, spoke out about the importance of taking a stand. "Social media platforms play an important role in society, but equally, they have a powerful role to play in stopping the spread of hate speech and misinformation," it said at the time. "There is no room for discrimination in a healthy society." Britvic similarly called on Facebook "to take stronger actions against harmful content and misinformation on its platform".
The action certainly earned brands some kudos, as their boycotts made national headlines. Plus, they could ensure their ads would not appear against hateful content at a particularly sensitive time.
Sacrifice
But it also represented a sacrifice. Social media has grown hugely in usage since the pandemic. In May, Kantar figures revealed 42% of consumers were spending more time on social networks than they were before lockdown. So by continuing to shun a social network that boasts 2.7 billion global users, brands are missing out on potentially far-reaching activity.
Tom Flynn, director and digital strategist at Newgate Communications, can testify to the effectiveness of a Facebook campaign. "I was running campaigns during lockdown and getting some of the best results I've ever seen – especially on Facebook," he says. "I'd put that down to two things: first, fewer advertisers competing for impressions and second, more screen time with people unable to go out."
Whether the Facebook boycott continues will depend on which option brands deem more risky: missing out on the impressive reach of Facebook, or potentially damaging their reputation by resuming advertising.
On the one hand, many are unhappy with Facebook's response. Although it has spent "billions of dollars" tackling hate, Stop Hate for Profit says only a "small number of small changes" were made.
Facebook itself admits it still has no system in place to track ads appearing in news feeds next to harmful content (though it will refund advertisers whose content features against videos or articles that violate its network policies).
Some brands, including Britvic, Pernod Ricard and Mash Direct, have accepted the changes and resumed advertising. But for many, it is a tough pill to swallow, says Lindsey Clay, CEO of commercial TV marketing body ThinkBox. "The TV industry vets every second of content which goes out on air. If they can do that, why can't Facebook?" she asks. "They claim that it's too complicated to vet and cull content on their platforms, but advertisers don't want to appear alongside this harmful content."
Fanbytes, an agency that targets generation Z for major fmcg brands, also points out the reputational risks. "The boycott will continue but I don't think it will continue because of George Floyd," says CEO Timothy Armoo. "Facebook has not done enough to change."
He points to Donald Trump as an example. Although the company has removed some posts from his team – including one that made inaccurate claims about coronavirus – Armoo says the US president generally has "free rein on the site". That perception has consequences. "From an audience perspective, Facebook's reputation has been ruined," he says.
At the same time, Armoo doubts there will be a mass exodus from the site. The data explains why. Brands that boycott could expect a 6.2% drop in saliency, 3% fall in association and 8.7% decline in intent to purchase, according to a Saïd Business School study of Kantar CrossMedia benchmark data.
"Facebook has not done enough to change"
That's why many smaller companies have maintained their presence on Facebook. They are just as crucial to the site as the likes of Mars and Unilever. Indeed, SMEs make up 60%-80% of its revenues.
Arctic Coffee is one of those SMEs – and it has no intention of taking part in the boycott. "We are not Coca-Cola," says brand manager Jo Taylor. "If we boycott it's not going to make a huge difference [and] Facebook is such a good marketing tool for brands of our size. We can't just walk away.
"We would listen and act on it if our consumers were asking us why we were still on Facebook," she adds. "But we have had no backlash for staying on there."
Influencers
Not all of Arctic's spend on Facebook is traditional advertising, though. The brand has also made use of influencers to promote its products.
"Influencers help you to reach a different audience," says Taylor. "If it's someone consumers feel like they can relate to, look up to and trust, they're more likely to go out and try a product. It's a personal recommendation as strong as one from a friend."
For that reason, Arctic has "ramped up" its influencer spend over the pandemic. Taylor believes that strategy both creates and maintains brand loyalty.
It could be the perfect compromise. Using influencers, brands can access the reach of Facebook, without being seen to directly endorse the site, as Facebook doesn't receive revenue from influencers. Indeed, major brands that have boycotted Facebook still made use of the site by going down this route.
"All brands, even Ben & Jerry's, will find a way back on to the platform down the influencer route," says Andy Barr, co-founder of advertising agency 10 Yetis Digital. "It is a back doorway on to social media." Influencers are becoming ever more important to digital strategy, he adds. "For an fmcg brand, I'd say 60% of their whole [digital] budget goes down the influencer route. Five or six years ago, it was a tiny amount."
The option is also becoming more accessible to smaller brands, thanks to a rising star within the trend: the micro-influencer.
"Your Unilevers and PepsiCos can afford a Kardashian post. But these stars rarely get more than 1% engagement on them because they're more of a vanity follow," explains Barr. "Every brand wants to work with influencers in the 2,000-50,000 follower bracket as they have much higher engagement per post than a Dwayne Johnson or a Cristiano Ronaldo."
It's not necessarily an expensive option, either. A post or a few stories from a micro-influencer costs around £10k-15k, Barr estimates. And Facebook isn't the only social media site. In fact, there is already talk of it losing its appeal among younger generations. So a growing amount of spend is going towards less political and more gen-Z-friendly social media platforms.
Younger platforms
TikTok, Snapchat and Instagram have all reported rises in usage since the pandemic hit. Granted, these aren't all completely controversy-free. TikTok has been in the press because of its Chinese ownership. And Instagram is, of course, owned by Facebook.
Yet they haven't seen the same level of backlash as Zuckerberg's original site. This has grown their appeal among advertisers, says Armoo. "People who try to reach a young audience were already going on to Snapchat and Instagram and TikTok. I think the boycott accelerated that movement rather than ignited it."
Armoo says most brands are now taking a "complementary approach" to their digital media strategies, rather than focusing simply on one site such as Facebook. So regardless of the boycott, he can only see spend on social media growing overall.
"Say you've got a firm with a £1m advertising budget. I'd say about 20% of it is going to future-proofing," he says. "Coronavirus has provided an opportunity to reach new audiences. Rather than spending £100k on an event and reaching maybe 5,000 people, brands can reach five million through social media."
At the same time, the virus has made advertisers reassess the value of traditional media. TV saw a big increase in impact during lockdown thanks to a captive audience. Unilever, Tesco, Sainsbury's and Carlsberg all saw their exposure grow by more than 500 million impacts in the first six weeks of lockdown compared with the same period last year, according to BARB data compiled for Thinkbox.
Many small companies also made their TV debut. As a result, the fmcg category accounted for 24.1% of spend in that period, making it the leading sector by a comfortable margin.
"Advertisers have realised how safe and trusted TV is," says Clay at Thinkbox. "Also, at a time when there's a focus on every pound spent, they have found all sorts of ways of making TV more cost effective."
Indeed Clay claims TV costs on average £6 per thousand views, while digital averages out at £43.
As advertisers assess the benefits of other channels, Clay can't see the pressure on Facebook dying down. "I think it's got the potential to be a massive event," she argues. "It goes to show advertisers have much more power than they imagine."
Ultimately, advertisers are unlikely to ditch Facebook en masse – even if they do go indirectly through influencers. But the site is likely to face continual pressure, especially as the US readies itself for another election. So Facebook will need to ensure it avoids any more major controversy. Because, as advertisers have noted during the pandemic, there are plenty of other channels that can make their money work hard.
The rise of small brands on TV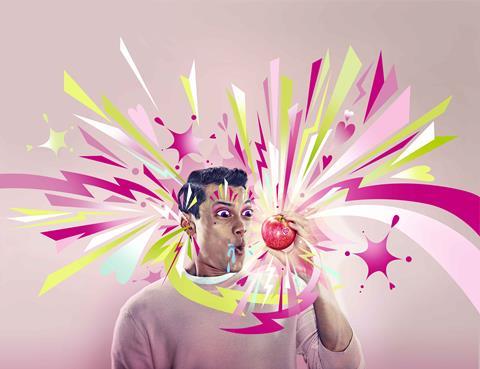 When lockdown was announced, many of the biggest TV advertisers, including travel firms and high street brands, were forced to mothball their campaigns.
Indeed, the data for holiday adverts makes shocking reading. The travel and transport category dropped from taking up 5% of all TV ads to just 0.1% between 23 March and 3 May compared to the same period last year, according to BARB data compiled for Thinkbox.
This left a sizeable hole in not only the broadcasters' schedules but also in their budgets. Last week, ITV was expelled from the FTSE 100 after its market value fell 60% year on year to £2.4bn.
Conversely, this bad news came at a time when the main channels were pulling in their largest audiences for decades, with double-digit growth in viewing time for all major audience categories in the initial phase of lockdown.
It meant some brands, particularly those in fmcg, were able to get more bang for their buck, according to Thinkbox CEO Lindsey Clay.
"Demand plummeted so the price reduced by up to 50%. So, you could get the same amount of views for half the price or maintain spend and steal a march on the competition."
According to Thinkbox, food ads on TV saw a 24% rise in views year on year from April to July – equating to an extra 7 billion views.
This made the market more attractive to small fmcg brands. Names including Arctic Coffee, Heck and Pink Lady (pictured above) all made their TV debuts. According to Arctic, the idea of running a TV campaign had been "some way down the track" as it focused on investing in processing and capacity.
However, thanks to funding from Channel 4's Greenhouse Fund – an initiative set up during lockdown to enable smaller brands to access TV advertising – Arctic was able make the move earlier than it expected.
"It was a one-off chance, we'd have been silly not to do it," says brand manager Jo Taylor. "Because we are on TV in someone's lounge it makes it feel more credible."
Clay says both the pandemic and the boycott will have opened brands' eyes to how they can make TV more affordable. "Regional campaigns, different months of the year and times of the day offer value options for brands. Video on-demand is also a real growth area."
How Facebook has responded to concerns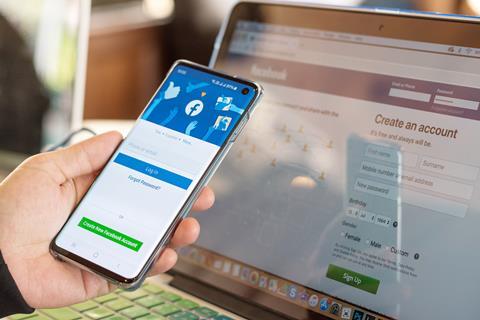 Facebook says it's spent "billions of dollars to keep hate off of our platform, and we have a clear plan of action with Global Alliance for Responsible Media and the industry to continue this fight."
As part of its commitment to "making sure everyone using our platforms can stay safe and informed", a raft of measures were announced in June, including:
Hiring a VP of civil rights, who will "make sure the design and decisions of this platform consider the impact on all communities and the potential for radicalisation and hate"
Expanding a ban on ads that are inflammatory and include "fear-mongering statements"
Finding and removing public and private groups that promote racism and hate
Undertaking a third-party audit of its content moderation systems