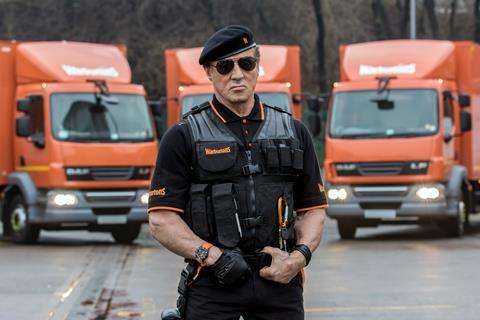 As Rocky he was the heavyweight champion of the world, and as Rambo he single-handedly took on the Soviet army, but has Sylvester Stallone got what it takes to sell bread?

Warburtons reckons so and, in one of the unlikeliest pairings in advertising history, Sly will appear with bakery boss Jonathan Warburton in a new TV ad to screen later this year as part of an integrated marketing campaign.

Sly filmed the ad this week in one of Warburtons' bakeries. And though Britain's top-selling bread brand is tight lipped about the ad, chairman Warburton said he was "delighted to be starring alongside Hollywood superstar Sylvester Stallone."

Warburtons will be hoping the man who knocked out Apollo Creed and gave the movie world its most iconic training montage can help get its own bread business fighting fit after a tough 2014.

More than £50m was wiped off the brand's bread sales last year [Nielsen 52 w/e 11 October 2014] as a result of the discounters and consumers moving away from traditional sliced bread.

Warburtons has been fighting back with NPD including premium loaves in November and, speaking to The Grocer late last year, said it would continue to diversify. At the time, it also promised "a huge investment for 2015 to communicate the quality of our products, build awareness and drive trial."

That "huge investment" has brought Stallone on board, whose previous commercial work has included ads in Japan for Kirin beer and Ito Sausages in the 1990s, and an Italian ad for meat brand Citterio in 2002.