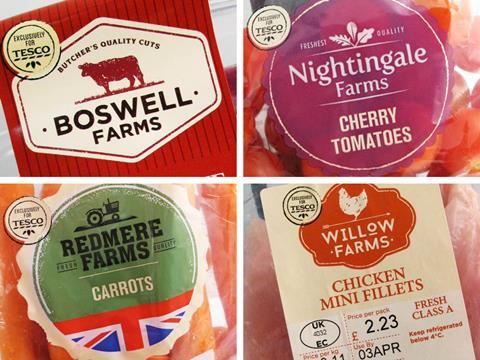 Tesco has launched a major new in-store campaign to promote its discount own-label brands, following boss Dave Lewis's claim last week that it is now cheaper than Aldi and Lidl.

The supermarket has rolled out PoS promotional displays to support its 16 'Exclusively at Tesco' brands.

Tesco said the promotion would run at least until Christmas. The campaign does not feature any direct price comparisons to either Aldi or Lidl.
Tesco has been running ads in tabloid newspapers claiming a basket of fresh discount lines is cheaper than at its German rivals.

The ad claims a basket of 12 items, including products such as whole chicken, apples and cheese, came to £11.56 at Tesco, £11.87 at Lidl and £12.30 at Aldi.

Last week Lewis claimed Tesco was now cheaper than Aldi and Lidl for value fresh food and said the time had come to start communicating this to its customers.

"We're not just price-matching, actually we're price-beating and the time has come to start communicating that to customers," he claimed.