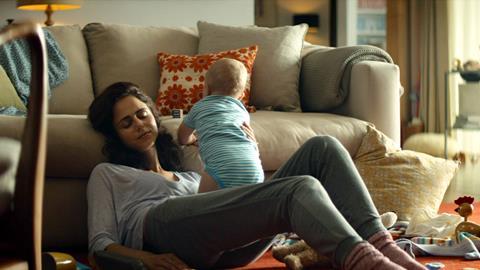 Unilever has kicked off an £8m campaign for its new Baby Dove range, the supplier's biggest personal care innovation of 2017.
Created by Ogilvy, a TV commercial features a voiceover reciting a pastiche of the Rudyard Kipling poem If. The 30-second slot aims to portray the reality of mothers going about their day with their babies, and ends with the line 'There are no perfect mums, just real ones'. Clips from the ad will serve as idents as part of the wider Dove brand's sponsorship of ITV's Lorraine show.
Other activity to support the NPD will include an installation at Waterloo station featuring an image created using pictures of 'seemingly perfect' mums in the media. This was based on insight that nearly nine out 10 first-time mums feel the pressure to have perfect parenting skills, said Unilever.
"There is no right or wrong way to be a parent, just your way," said Marcus Buck, brand manager for Baby Dove. "Our marketing campaign aims to bring this powerful belief to life for parents across the country by dispelling the myth that parents ought to be 'perfect'. We want to help ease the pressures and anxieties new mums may feel, because the most important thing is a happy mum and a happy and healthy baby."