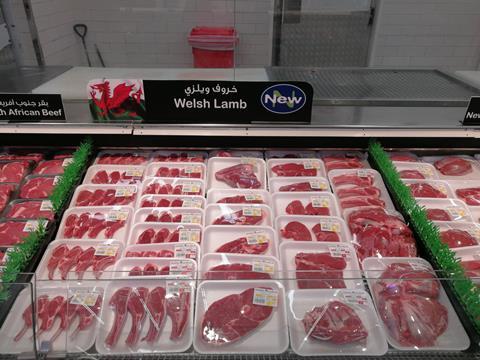 The UK government has announced it will post eight attachés to embassies and consulates in "key markets", including the US and India, in an attempt to boost British food and drink exports.
The Department for International Trade said on Tuesday that the newly appointed "agri food and drink" attachés would also be sent to Canada and Mexico, with others "covering growth markets in the Gulf, Africa, South America and the Asia-Pacific region".
The DIT wants the new representatives to emulate emissaries already deployed to China and the United Arab Emirates, who the department said "have been pivotal in securing access for a greater range of products, driving export growth and building mutually supportive relationships with trading partners".
According to trade secretary Anne-Marie Trevelyan, the new appointments were aimed at giving British businesses "the tools to take advantage of the ambitious trade deals we are signing with countries across the world".
The UK this year has agreed deals with Australia and New Zealand and hopes to eventually come to terms with the US and India, as well as joining the Comprehensive and Progressive Agreement for a Trans-Pacific Partnership (CPTPP), a trading bloc of 11 Pacific Rim countries.
British food and drink exports were worth almost £22bn last year, according to the DIT, but figures for 2021 are set to show decline.
Much of the fall appears to be down to lower sales across the European Union in the wake of Brexit, and the ensuing imposition of customs checks on British food and drink exported to the continent.
The Food & Drink Federation said in September that exports fell by about £2bn in the first half of 2021, largely due to "a sharp drop in sales to the EU".
Nonetheless, the UK's European neighbours remain by far the most important buyers of food and agriculture goods.
According to Office for National Statistics data, UK food and live animal exports to the EU-27 in September were worth around £800m – roughly double in value terms what was sent to the rest of the world.
The DIT said on Tuesday that "Europe" remained the "government's key market" and said it would allocate "additional capacity and resource" to the continent.
Responding to the announcement, AHDB international market development director Phil Hadley said the government's agriculture counsellor position in China, which is co-funded by AHDB, had "played a significant role in supporting our export ambitions in the region for red meat and dairy products".
He added: "We recognise the positive impact these roles have in adding value to growing exports in countries around the world. AHDB looks forward to continuing working collaboratively with government and industry to help ensure we maximise the global export potential for our produce and build on the successes we have already achieved."