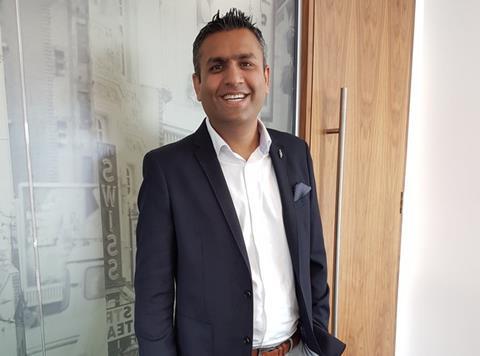 Vishal Madhu
Confectionery maker Bonds of London has been bought by wholesaler of US food Innovative Bites.

The multimillion-pound deal was the first step in a strategy to become the UK's leading confectionery supplier, the business said.

Combined turnover is expected to exceed £50m this year, while headquarters of both companies and the combined staff of 150 will be retained.

"Bonds of London is one of the UK's oldest and leading confectionery suppliers and its acquisition will significantly enhance the product offering and services to Innovative Bites customers," said Vishal Madhu, founder and owner of Innovative Bites.

Madhu launched the company in 2008 and now supplies the UK with US brands including Hostess Twinkies, Boylan, Warheads, Cookie Dough Bites and MOM cereals.

Last year, sales reached £25m with Innovative supplying a number of major supermarkets and discount chains across the UK and Europe.

Madhu added the acquisition represented a win-win for Bonds and Innovative Bites, with both "very excited about the future".

Bonds managing director Philip Courtenay-Luck said the move strengthened both businesses. "Innovative Bites' imported American products combined with Bonds traditional sweet brands and highly respected multiple own label supply service makes for a powerful combination and I am hugely excited about being part of this next phase."

Bonds began making handmade sweets in 1895 and many of the original recipes are still used in its 450 products, which include jars and traditional bags, plus the UK's leading small 39p bag range, which it supplies to major multiples and independent retailers.