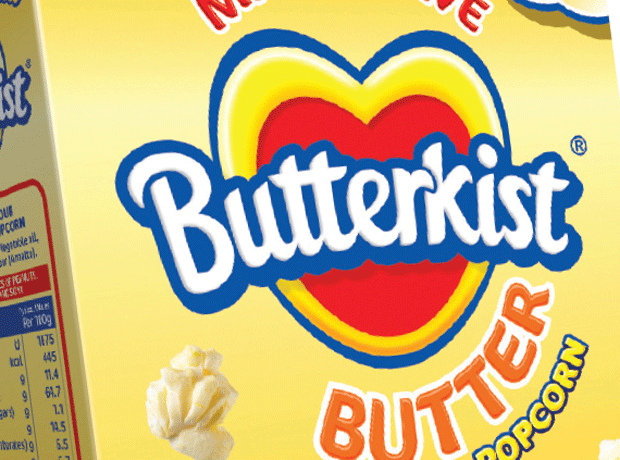 The private-equity owner of Butterkist is lining up a sale of the brand to capitalise on the booming demand in the UK for popcorn.

US investment giant Blackstone has appointed corporate advisers at Stamford Partners to explore options and find a buyer for Butterkist, The Grocer can confirm.

However, the sales process is not expected to get under way until September at the earliest, with City sources warning that potential M&A activity could be delayed by the fallout from Brexit as a result of the uncertainty created by the vote to leave the EU.

Butterkist is part of branded and private label manufacturer Tangerine Confectionery, sitting alongside iconic sweet brands such as Sherbet Fountain, Refreshers, Black Jack and Fruit Salad.

Blackstone, which acquired a 40% stake in Tangerine from Growth Capital Partners in 2011, is thought to want to sell Butterkist as a standalone brand to monetise the true value in the group, with the popcorn brand expected to command a premium valuation, sources said.

A trade buyer is expected by dealmakers to be the most likely home for Butterkist rather than another private-equity firm. "Butterkist is likely to be sold without any support systems, with the management team staying put at Tangerine, which makes it more difficult for PE," a source said.

"A trade buyer which already has standalone financial systems, IT, back office support, management and a factory makes the switch much easier."

Demand for popcorn has exploded in the UK as consumers turn to healthier on-the-go snacks. Supermarket sales rose 31% in 2015 to hit £114.3m, with market leader Butterkist growing value by 30% to £45.5m - close to 40% of the total [IRI 52 w/e 5 December 2015].
However, as the market continues to grow the brand's share is being watered down by faster-growing, but much smaller, competitors such as Propercorn and Metcalfe's Skinny.

Tangerine has also epanded rapidly since 2006, with revenues more than quadrupling to almost £170m by the end of 2013. The group blamed a "tough climate" and "fundamental" changes in the business for a £11.3m fall in sales to £158.4m in 2014, according to the latest accounts available.

Popcorn has become a popular area for investors, with Kettle Chips' US owner buying a minority stake in Metcalfe's Skinny, Permira investing in own-label business Sweet & Savoury in December and Propercorn currently in talks with external investors.