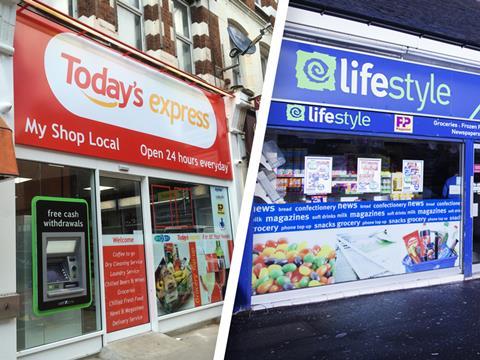 Buying groups Today's Group and Landmark have responded to the supermarket-driven consolidation in the wholesale sector by agreeing to merge.
The rival groups said they aimed to create "a larger, more effective and efficient group, dedicated to supporting independent wholesalers, who in turn support thousands of independent retailers and small businesses".

The new company will called Unitas Wholesale, which the groups explained was chosen to "signify the principle and desire to work together, focused on common goals and identifying ways whereby all parties can win".

The plan, which will need approval from the members of both Today's and Landmark, aims to create a business with more scale, relevance and capability and provide suppliers with an "alternative route to market in the face of the consolidation happening within the wholesale sector".

"We believe that this consolidation is narrowing the options for suppliers and potentially threatening the future of independent businesses as multiple chains expand into the wholesale channel," said Today's Group MD Darren Goldney.

"This merger acts to ensure the sustainable and future success of our members, many of whom have a multi-generation legacy of service to independent businesses, be they convenience stores, catering outlets or many of the other businesses we serve."

Landmark Wholesale MD John Mills said: "As member-owned organisations and in line with the principles of 'every business matters, no matter how big or small', the two groups will decide whether to progress with the proposed merger via a full membership vote process by 6 September 2018.

"Following this date, we will enter into a period of consultation and selection with the management and staff of both groups to create the structure to support Unitas Wholesale. We would expect the transaction to formally complete by November 2018."

Current 2018 joint business agreements between the two groups and suppliers will remain in place until the end of the calendar year. The merged business's new trading team will commence discussions with suppliers regarding 2019 terms (joint business plans, for example) from November, with operational alignment occurring throughout 2019 via a process of integration.

The parties said it would be business as usual for both groups in the meantime, and there will be no further detail until the members' vote closes on 6 September.

"Our focus now is to maintain the excellent job we already do for our members and their independent customers and, importantly, continue our positive relationships and momentum with our supplier partners," said Mills.

Goldney added: "This is a tremendous opportunity which will step change the platform upon which independent business and their supplier partners can thrive. Unitas will create a new and exciting opportunity for suppliers, independent wholesalers and the thousands of independent businesses that we collectively serve."

The possibility of a closer tie-up between the rival buying groups has been rumoured in wholesaling circles ever since Tesco's shock £3.5bn takeover of Booker was first announced in January 2017.