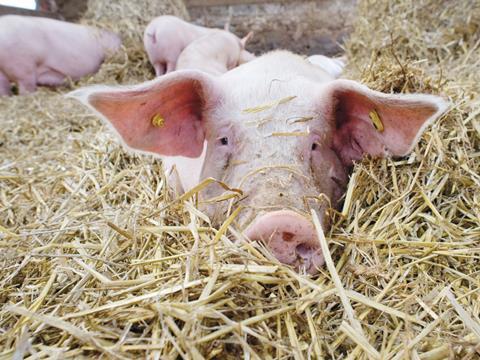 Top story
Pork processor Karro Food Group is set to be snapped up by new private equity owners in a deal worth about £180m after a turnaround by backers Endless.
The secondary buyout by London-headquartered investment house CapVest could be completed as soon as next week, The Grocer understands.
The new deal, thought to be worth between £160m and £200m, will provide Endless and management with a strong return on the original investment.
Karro was created in January 2013 when Endless backed an MBO to split off Vion's faltering UK pork business for an undisclosed price.
The business, which had been lossmaking for a number of years, bounced back into the black during the second year of Endless' ownership in 2014, with EBITDA leaping £18.6m in 2015 to £26.6m, according to accounts at Companies House.
Click here for the full story.
Morning updatge
It's a typically quiet Friday morning with no market releases to speak of in the City.
The Grocer does have the story that upmarket London-based grocer Planet Organic has slipped to its first annual loss in four years after the opening of its "most ambitious store to date" hit its bottom line.
The health food supermarket saw sales for the year to 27 August 2016 up 16.1% to £28.1m. However, it fell to a pre-tax loss of £392k having recorded a profit of £428k in the previous financial year. Click here for the full story.
The Grocer also has the story that Coconut water, milk and oil brand Chi has secured £1.5m from high net-worth backers and overseas distribution partners to accelerate growth.
The investment came after a crowdfunding pitch for £750k on Crowdcube failed to hit its target. Click here for the full story.
On the markets this morning, the FTSE 100 has broadly maintained its record closing level from last night, dropping just a few points to 7,412.7pts.
The supermarkets have started the day back on the front foot after yesterday's losses, with Sainsbury's (SBRY), up 0.7% to 270p, Tesco (TSCO), up 0.4% to 187.7p and Morrisons (MRW) edging up 0.2% to 235.9p
Other risers include Applegreen (APGN), up 2.8% to 430p, Hotel Chocolat (HOTC), up 1.7% to 290p and PureCircle (PURE), up 1.5% to 315p.
This morning's losers include McBride (MCB), down 3.2%to 175.3p, Science in Sport (SIS), down 1.8% to 79.1p and Nichols (NICL), down 1.5% to 1,783p.
Yesterday in the City
The news that strong sales growth at Argos rescued Sainsbury's (SBRY) from a registering a significant like for like sales decline hit shares across the grocery sector yesterday.
Like-for-like sales fell 0.5% at the supermarket in its fourth quarter, including a 4% slump in the general merchandise division. But Argos mitigated that sales fall with 4.3% like-for-like growth the nine weeks to 11 March to bump up combined like-for-like sales 0.3% for the period.
Sainsbury's shares fell 1.2% back to 268.1p on the results, while Morrisons (MRW) and Tesco (TSCO) were also amongst the FTSE 100's biggest fallers dropping by 1.7% to 235.5p and 1.3% to 186.9p respectively.
Elsewhere it was another record day for the FTSE 100, with the index closing at another record high of 7,415.95pts as stock markets welcomed signals that higher interest rates in the US – and potentially the UK after a split vote of the MPC – are on the way.
Risers in the grocery sector included Greene King (GNK), up 1.4% to 685.5p, Marks & Spencer (MKS), up 1.2% to 334.2p, Conviviality (CVR), up 1.1% to 266.5p and Nichols (NCLS) up 1.1%.
Other fallers away from the supermarkets included McBride (MCB), down 3.2% to 181p, Glanbia (GLB), down 2% to €17.78, Stock Spirits (STCK), down 1.7% to 183.8p and Hotel Chocolat (HOTC), down 1.6% to 285.3p.