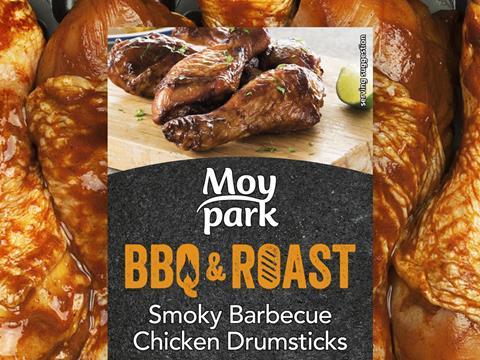 Top story
Liu Yonghao, chairman of China's agrichemical business New Hope, has been tipped as the front-runner in the £1bn-plus deal for Northern Irish poultry producer Moy Park.
According to The Telegraph, New Hope is now at the head of the queue to clinch Moy Park after the firm was put up for sale in June by its scandal-hit Brazilian owners JBS.
Yonghao's business has grown to become one of the largest non-government conglomerates in China, The Telegraph writes, with nearly 70,000 employees across 30 countries.
The sale process of Moy Park is "well advanced", JBS boss Wesley Batista told analysts last week.
Fellow Chinese food group WH, which controls the US-based pork producer Smithfield Foods, has previously been tipped as a potential suitor for the business in the Brazilian media, alongside Tyson Foods, Brazilian firm BRF and buyout house CapVest.
The Telegraph adds that bankers said a deal for Moy Park is unlikely to be derailed by the Chinese government's crackdown on overseas acquisitions as New Hope "could prove there was industrial logic behind a takeover and argue that the deal would boost China's efforts towards self-sufficiency in agriculture".
Last week China's State Council said that it would restrict "irrational" foreign takeovers following a number of overseas leisure.
Morning update
It's a quiet start to what looks like a quiet week as we head towards the Bank Holiday weekend.
It is an important day for The Co-operative Bank as shareholders will vote on whether to accept the crucial £700m rescue deal hammered out with the bank's creditors and hedge funds to enable it to continue trading.
The deal will leave The Co-op with just a 1% stake in the bank after owning it in its entirety as recently as 2013.
If the restructuring and recapitalisation plan is approved – as expected – the new structure could be implemented as early as 1 September.
On the markets this morning, the FTSE 100 has started the week down another 0.3% to 7,301.8pts this morning - nearly 300pts down from record level seen in early June.
Early movers include Total Produce (TOT), up 2% to 203p, Premier Foods (PFD), up 2% to 39.3p, Majestic Wine (WINE), up 1.7% to 317.9p and Real Good Food (RGD), up 1.5% to 27.7p.
Fallers so far this morning include Crawshaw Group (CRAW), down 3% to 20.4p, Science in Sport (SIS), down 1.2% to 85p, PureCircle (PURE), down 1.1% to 382p and Applegreen (APGN), down 1% to 480p.
It's also been a slow start to the week for the grocers, with Marks & Spencer (MKS), down 0.9% to 314.3p, Sainsbury's (SBRY), down 0.9% to 235.1p, Morrisons (MRW) down 0.8% to 241.6p and Tesco (TSCO), down 0.6% to 175.5p.
This week in the City
There is a distinct lack of planned market announcements this week as the City remains in summer holiday mode as we head towards the August Bank Holiday.
We will get the latest monthly Kantar Worldpanel and Nielsen grocery market share figures tomorrow morning.
In the US shareholders of Whole Foods Market will meet on Wednesday to vote on Amazon's $13.4 billion takeover bid for the grocery chain.
Also in the US, global beauty giant Coty releases its fourth quarter figures on Tuesday.
Elsewhere, Australian grocery chain Woolworths is scheduled to release its full year results on Wednesday. In wider retail, Laura Ashley issues its annual results also on Wednesday.
In economic news, preliminary UK GDP figures for the second quarter will be released on Thursday, while the monthly CBI Distributive Trades Surveys will also be published on the same day.