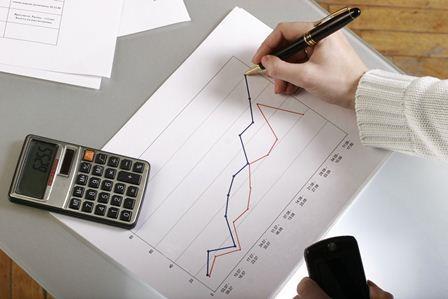 Top story
UK food and drink deal volumes edged upwards in 2019, though the final quarter was aided by a high number of 'distressed' M&A deals as tough macro-economic conditions continue to constrain dealmaking in the sector.
Grant Thornton's review of the 2019 food and beverage M&A market found the year concluded with 215 transactions involving a UK buyer or seller, a small increase on the 213 in 2018, and broadly in line with the 217 in 2017.
Fourth-quarter deal activity dipped to 49 deals from 53 completed in the same quarter in 2018, though this year's figures were boosted by an unusually high level of distressed M&A in the final quarter.
There were 14 deals with companies being brought out of administration in 2019, with nine of those in the final quarter, the report found.
Grant Thornton head of food and beverage Trefor Griffith said the modest overall increase in 2019 deal volumes was somewhat surprising given the "upheaval and uncertainty" in the year.
"However, the rise of distressed activity towards the end of the year is probably more in line with the underlying environment," he said.
Total deal values were up to £8.8bn for 2019 compared to £7.5bn in 2018 – boosted by Froneri's acquisition of Nestle's US ice cream business for £3bn towards the end of the year.
This figure, though, remained well down on the £21.7bn of deals recorded in 2017 and reflected a lack of 'mega-deal' transactions over the year.
Read the full breakdown of 2019 dealmaking on thegrocer.co.uk/finance later this morning.
Morning update
UK consumer confidence increased in February despite mounting worries over the coronavirus, according to GFK's consumer confidence index.
Consumer confidence increased two points to –7 for February, with three measures increasing, one measure decreasing, and one measure remaining the same.
The index measuring changes in personal finances during the last 12 months has decreased by two points this month to -1; this is one point lower than February 2019. The forecast for personal finances over the next 12 months is unchanged at +6 this month, which is five points higher than February 2019.
However, the measure for the general economic situation of the country during the last 12 months has increased five points this month to -23; this is ten points higher than in February 2019. Expectations for the general economic situation over the next 12 months have also increased three points to -21, which is 17 points higher than February 2019.
Joe Staton, Client Strategy Director at GFK commented: "Against a February backdrop of rising wages and house prices, low unemployment and stable inflation, we report another healthy uptick in consumer confidence this month – the third monthly increase in a row. The rise in the Overall Index Score is driven by our increasingly positive view on the state of the UK's general economy for both the past and the next 12 months.
"And, despite the fact that consumers have shown some concern about their day-to-day personal finances this month, a big five-point jump in the Major Purchase Index reflects the recent rebound in retail sales, as widely reported. Although the Index remains south of positive, the trajectory remains upwards. The only 'known unknown' is the potential impact of coronavirus on behaviour, confidence and spending patterns. This is a developing story, watch this space."
US meat alternatives producer Beyond Meat failed to meet City expectations for its fourth quarter, posting a $0.5m net loss for the period.
Net revenues increased 212% to $98.5 million in the fourth quarter of 2019, with growth primarily due to an increase in volume sold in Beyond Meat's Fresh platform products across retail, and restaurant and foodservice channels.
Growth in volume sold was driven by increased sales to international customers, expansion in the number of points of distribution, including new strategic customers, higher sales velocities at existing customers, and contribution from new products introduced in 2019.
For the full year net revenues were up 239% to $297.9m from $87.9m in the prior year.
Net loss was $12.4m compared to net loss of $29.9m in 2018.
Beyond Meat's CEO Ethan Brown commented: "Our outstanding fourth quarter and full-year 2019 results are a testament to the vitality of the movement that we continue to lead."
"With our simple objective of building a perfect piece of meat from plants, our greater mission is much larger than us and seeks to address some of the key challenges of our time—improving health and nutrition, enhancing the sustainability of our global food supply, while lowering our environmental impact, and promoting animal welfare."
Beyond Meat shares plunged 10.5% in after hours trading in New York back to $95.00 having peaked at $240 a share last July.
On the markets this morning, the FTSE 100 has plunged yet another 3% back to 6,570pts - levels not seen since July 2016.
Big fallers so far this morning include FeverTree (FEVR), down 4.9% to 1,250p, McColl's (MCLS), down 4.7% to 33.8p, DS Smith (SMDS), down 4.6% to 320p, Ocado (OCDO), down 4.1% to 1,036p, Compass Group (CPG), down 3.8% to 1,707p and SSP Group (SSPG), down 3.7% to 515p.
Yesterday in the City
The FTSE 100 slumped a further 3.5% yesterday back to 6,796.4pts, setting another year-long low in the process and heading closer to the market's lowest levels since 2016.
Major companies on the slide include Diageo (DGE), down 3.9% to 2,820p after this week warning of the impact of the coronavirus on its first quarter performance, Reckitt Benckiser (RB) down 4.2% to 5,841p after taking a £5bn hit on its China-centric baby milk business yesterday, Compass Group (CPG), down 3.4% to 1,773.5p and Associated British Foods (ABF), down 3.4% to 2,334p.
UK retailers also suffered, with Tesco (TSCO), down 4.3% to 231p, Sainsbury's (SBRY), down 4.6% to 194.1p, Ocado Group (OCDO), down 3.7% to 1,080.5p and Morrisons (MRW), down 1.9% to 170.1p.
The sector's biggest fallers included Bakkavor, down 10.1% to 112p after posting its annual results yesterday, Marks & Spencer (MKS), down 7.5% to 159.1p, Nichols (NICL), down 6.4% to 1,310p, SSP Group (SSPG), down 5.8% to 535p, WH Smith (SMWH), down 5.6% to 2,002p and Greggs (GRG), down 5.1% to 2,130p.
The day's small group of risers included CARR's Group (CARR), up 2.6% to 140.5p, Premier Foods (PFD), up 0.3% to 30.7p and Glanbia (GLB), up 0.3% to €10.95.