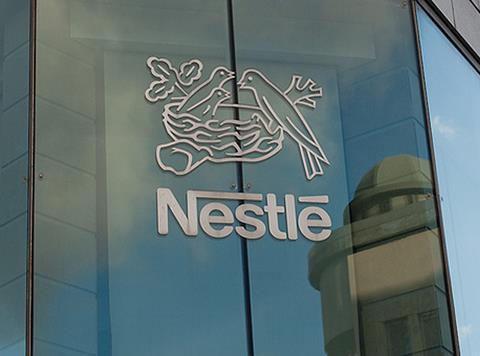 Top story
Nestlé (NESN) has agreed a deal to buy privately-held nutritional health products producer Atrium Innovations to expand its global consumer goods business.
Atrium was previously owned by a group of investors led by private equity player Permira Funds.
The deal is worth $2.3bn in cash. Atrium's 2017 sales are expected to reach close to US$700m.
Upon closing, Atrium, with its corporate offices in Quebec, Canada, will become part of Nestlé Health Science. Its existing management team will continue to manage the business, led by CEO Peter Luther.
Nestlé said the deal supports its pursuit of growth opportunities in consumer healthcare to complement the company's focus on its high-growth food and beverage categories.
The transaction is expected to close in the first quarter of 2018 following the completion of customary approvals and closing conditions.
Greg Behar, Nestlé Health Science CEO: "We value Atrium's history as a highly successful company and welcome its 1,400 employees to the Nestlé family. Their brands are a natural complement to our Consumer Care portfolio, which offers nutritional solutions in the areas of Healthy Aging, Healthy Growing, Gut Health and Obesity Care. Atrium's portfolio will extend our product range with value-added solutions such as probiotics, plant-based protein nutrition, meal replacements and an extensive multivitamin line, enabling consumers to address their health and wellness goals."
Peter Luther said: We are very pleased to be joining Nestlé Health Science as we share a common purpose of helping people lead healthier lives by providing good-for-you products made with the highest standards for quality and efficacy. Nestlé will provide Atrium with the resources to accelerate the growth of our brands and reach more people globally."
Atrium's largest brand, Garden of Life, is the number one brand in the natural supplement industry in the US and is sold in more than 14,000 health food stores and online in the US as well as select markets internationally.
Nestlé shares are up 0.4% in early trading to CHF85.05.
Morning update
Poundland owner Steinhoff has announced an investigation into accounting irregularities and resignation of its CEO.
The South African retail group said "new information has come to light today which relates to accounting irregularities requiring further investigation".
PWC will perform an independent investigation into these issues, which have resulted in the resignation of Steinhoff's CEO Markus Jooste.
Its supervisory board has appointed its chairman, Dr. Christo Wiese, as executive chairman on an interim basis. In addition, Pieter Erasmus, the previous CEO of Pepkor Group, has agreed an executive advisory role to assist with managing the group's various retail interests around the world.
Steinhoff reassured shareholders it still holds "a number of high quality profitable businesses around the world". However, it warned investors "to exercise caution when dealing in the securities of the group."
Steinhoff shares have plunged by more than half, dropping 56% to ZAC2,000.
In wider retail shopping centre owner Hammerson has agreed terms over a merger fellow shopping centre opperator Intu Properties valuing the latter at £3.4bn.
The deal will create a pan-European portfolio of retail and leisure holdings, with assets focussed in the UK, Spain, France and Ireland.
Hammereson stated: "The boards of Hammerson and Intu believe that there is a compelling strategic rationale for the acquisition, which will bring together their high-quality retail property portfolios and their combined expertise to create a leading European retail REIT with a strong income profile and superior growth prospects."
Hammerson CEO David Atkins will remain as CEO of the merged group.
On the markets this morning, the FTSE 100 has eased back another 0.3% to 7,304.2pts.
Early risers include Hotel Chocolat (HOTC), up 2.6% to 359p, Real Good Food (RGD), up 1.2% to 21p and Total Produce (TOT), up 0.9% to 226.5p.
Fallers include CARR's Group (CARR), down 3.3% to 123.3p, FeverTree (FEVR), down 2.7% to 1,919.5p and Ocado (OCDO), down 1.7% to 343.1p.
Yesterday in the City
After rising in the morning, the FTSE 100 settled back down to end the day down 0.2% at 7,327.5pts.
The supermarkets were amongst the FTSE 100's biggest risers after investment bank Goldman Sachs suggested some of the intense pressure on the sector was beginning to ease.
The UK's biggest grocery player Tesco was up 3% to 201p yesterday – the index's biggest risers – with Sainsbury's (SBRY) up 2.8% to 239.3p, Morrisons (MRW) up 2.2% to 218.8p and Booker Group (BOK), up 1.7% at 222.9p.
Fever-Tree (FEVR), which announced the establishment of a North American business yesterday, rose 1.7% to 1,972p.
Other risers included Costa Coffee owner Whitbread (WTB), up 2.7% to 3,710p, McColl's (MCLS), up 2.2% to 281p and Glanbia (GLB), up 0.8% to €15.81.
Grocery and fmcg stocks escaped the worst of the falls – though other retailers including Debenhams, down 5.7% to 37.5p and United Carpets, down 4.7% to 7.6p suffered.
Fallers included new FTSE 100 constituent Just Eat (JE), down 1.8% to 781p, Conviviality (CVR), down 1.8% to 407.5p, Cranswick (CWK), down 0.9% to 3,096p and Dary Crest (DCG), down 0.7% to 555p.