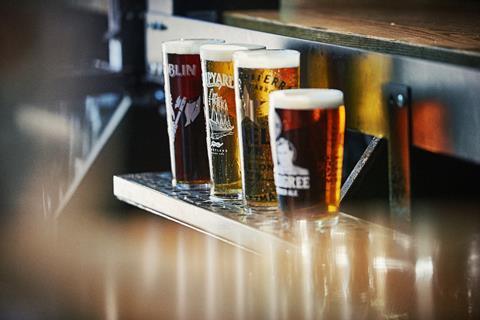 The UK competition regulator has launched a probe into the £780m merger of Marston's and Carlsberg's UK brewing operations.
The two brewers agreed a deal in May to merger Marston's brewing arm with Carlsberg's UK division and create new a joint venture.
However, the Competition and Markets Authority has today announced it has begun a formal competition enquiry into the merger and invited comments from interested parties.
The CMA said it has launched a 'phase 1' investigation following the European Commission's decision to refer the case to the United Kingdom.
The competitions body will consider whether the deal constitutes a merger under the Enterprise Act 2002 and, if so, if it could be expected to lead to "a substantial lessening of competition within any market or markets in the United Kingdom for goods or services".
The invitation to comment is open until 2 September, with the deadline for the phase 1 decision and whether to launch a more in-depth 'phase 2' investigation by 19 October.
The proposed merger will see Marston's receive a 40% stake in the newly created Carlsberg Marston's Brewing Company as well as a cash payment of up to £273m.
Marston's previously stated: "We do not expect that the transaction raises any competition concerns and are satisfied that the group has sufficient liquidity in place to meet its requirements ahead of completion."
However, consumer group CAMRA (the Campaign for Real Ale) said today it harbours "serious concerns" about anti-competitive effects of the JV, including "market foreclosure for small brewers, which will reduce choice for beer drinkers and pub-goers".
"This is why the CMA must make sure that any merger does not stifle fair competition, access to market for brewers, and ensure decent consumer choice of beer in pubs up and down the country," CAMRA chief executive Tom Stainer said.