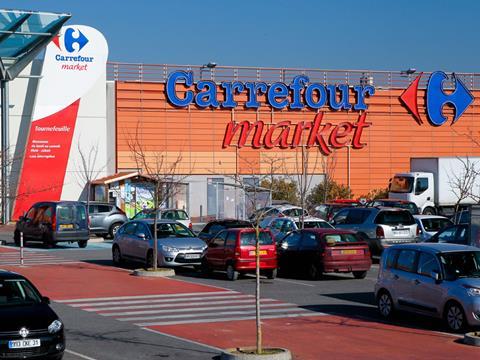 Competition authorities in France are probing the planned coalition between Tesco and Carrefour as part of an investigation into a string of buying alliances.

The Autorité de la concurrence said it would explore "the competitive impact of these purchasing partnerships on the concerned markets, both upstream for the suppliers, and downstream for the consumers".

The move, which comes with the UK's Competition and Markets Authority poised to investigate a proposed merger between Asda and Sainsbury's - having approved the coming together of Tesco and Booker earlier this year - again throws spotlight on the impact on suppliers of consolidation in the retail and wholesale sectors.
Earlier this month Tesco and Carrefour announced plans to enter a long-term "strategic alliance" which will see them work together on "relationships with global suppliers" and on the "joint purchasing of own-brand products" as both look to reduce costs.

It follows a purchasing alliance between rivals Carrefour and Système U in France as well as deals between Auchan, Casino, Schiever and Germany's Metro.

The French antitrust authority said it would be "interrogating the suppliers concerned in these agreements along with competitors not directly involved".