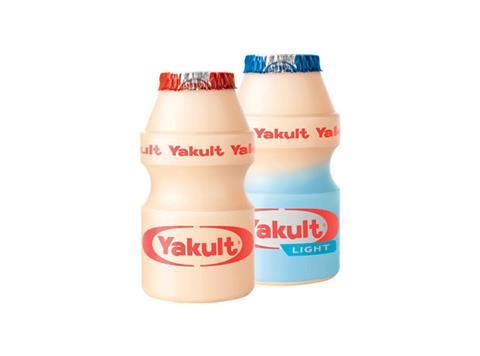 French food conglomerate Danone has announced plans to sell its remaining 6.6% stake in probiotic yoghurt brand Yakult to strengthen its balance sheet.
Analysts expect the sale of shares to be worth about €500m (£454m) based on the current valuation of the Japanese listed group Yakult Honsha.
Danone's collaboration with Yakult began in 2004 and the group has long been the largest shareholder in the Japanese company. In 2018, Danone sold most of its 21.3% stake in Yakult for €1.3bn.
"Following today's announcement, the companies reconfirm their commitment to the long-term strategic collaboration to promote probiotics," Danone said in a short statement.
Existing commercial partnerships, including joint ventures in India and Vietnam, between the two companies will remain in place.
"A further announcement with regards to the success of the operation and proceeds received will be made by Danone in due time," the group added.
Barclays analyst Warren Ackerman said the move was "good housekeeping" that would help Danone focus its plant-based expansion in Europe and Americas behind key brands Alpro and Silk, while helping deleverage the balance sheet.
Ackerman added a strategic review of Danone's water business was also needed.
"Danone's water division was underperforming (especially in Asia) even before Covid-19 and we now think it is imperative that Danone follow Nestlé's lead and consider undertaking a strategic review of its waters divisions," the analyst said.
"We have been vocal in the last few years that Danone should, at the minimum, exit Mizone in China. If the latest Mizone relaunch fails, we think it is high time that more radical options are considered."