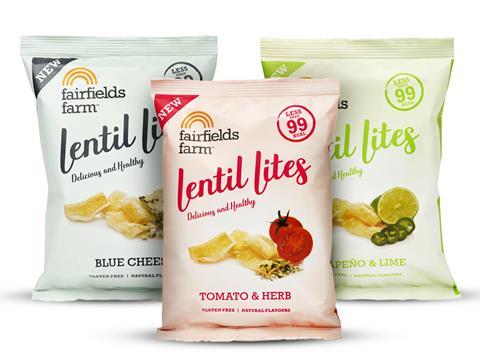 Potato grower Fairfields Farm has taken over crisps and popcorn manufacturer Ten Acre as it plans to ramp up expansion overseas.
Ten Acre, founded by Tony Goodman in 2015, sells its range of hand-cooked crisps and popcorn in Holland & Barrett and Amazon, Whole Foods , Fortnum & Mason, fine food shops and delis, as well as supplying The Ritz and sporting events such as Wimbledon.
The business has pushed exports hard in recent years and its products are now sold in more than 40 countries, including the US, Canada, the Middle East and Europe, with a third of revenues generated abroad.
In February last year, Ten Acre was named a government 'Export Champion' after boosting overseas trade since the Brexit vote in June 2016. Goodman also was named in the 2018 New Year Honours List, being presented with an MBE for services to international trade and UK exports.
"Export is to be a focus at Fairfields, which is great for Ten Acre, as we recently received the award for Export Champion from the Department for International Trade," Goodman said.
"Our joint attributes and parallel thinking will push both brands forward to become a force to be reckoned with in the snacking sector."
Fairfields Farm have been farming potatoes in East Anglia for three generations. Its crisps are hand cooked on the farm and available at Co-op and independent retailers.
Fairfields founder Robert Strathern said: "This is an exciting step for us. Ten Acre has the same values as Fairfields, so we felt they were a good fit.
"Plus, their experience and rapid growth in export, opens-up opportunities for us. Joining forces means taking the best attributes of both brands and growing the Ten Acre and Fairfields brand together, for continued success."
Fairfields started making crisps in 2006, followed by the production of vegetable crisps in 2013 and Lentil Bites in 2016. In August last year, it launched a range of microwaveable potato crisps with dip – which the artisanal snack maker claimed was a UK first.
Ten Acre's produces a range of 10 flavours of hand-cooked crisps and seven varieties of popcorn.