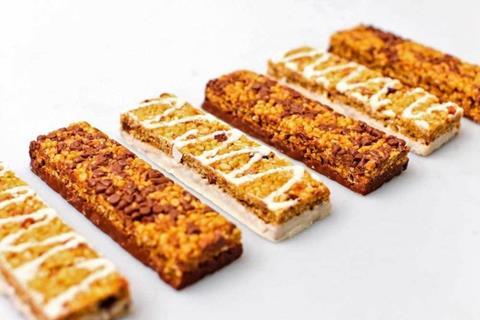 Welsh cereal bar manufacturer Halo Foods has been bought by US private equity investor Peak Rock Capital after a successful turnaround since being sold by Finnish food group Raisio.
Peak Rock has completed the acquisition of the healthy snacking supplier alongside investment from the existing management team.
The deal follows a turnaround effort under Dutch investment firm Nimbus, to which Raisio sold the company at a €19m loss in 2016. Nimbus later sold a 45% stake in the business to German-based food group Laurens Spethmann in October 2017.
Halo previously specialised in the manufacture of own-label cereal and fruit and nut bars, but is increasingly moving into branded sales with the launch of its Skinny Bars range in May 2018.
Its most recent financial accounts showed branded sales made up 22% of its £35.2m turnover in 2019, which was expected to grow to around 50% in 2020 with a sales target of close to £24m after significant investment in its Newport manufacturing base.
The low-calorie branded Skinny range is currently available in Iceland and discounters including Home Bargains and B&M Bargains.
Peak Rock plans to help internationalise distribution for the brand as well as support growth through product innovation and potential bolt-on acquisitions.
The investment is Peak Rock's first food and beverage acquisition in Europe, though it has completed 10 previous deals in the sector in North America.
"Halo represents an exciting opportunity for us to invest in a leading provider within the growing European snacking space," said Alex Dabbous, MD of Peak Rock Capital Europe. "We are excited to partner with the company's talented management team to grow this platform through opportunities such as expanded distribution, product innovation, investments in the company's operational capabilities and add-on acquisitions."
Halo MD John Tague added: "The management team of Halo has worked tirelessly to build the company into an industry-leading provider, serving retailers and brands. We believe our partnership with Peak Rock will help Halo to accelerate its strong growth trajectory by drawing on their extensive experience in food and beverage and by continuing to invest in our people and capabilities."
Halo has moved back into underlying profit in recent years, having posted an operating loss of £3.1m in the year it was acquired by Nimbus.
Its most recent financial accounts for the year to 28 December 2019 showed revenue growth of 9.2% to £35.2m and growth from continuing operations of 23.6%, accounting for the sale of two loss-making factories in 2018.
Underlying operating profits more than doubled to £3.5m, though it made a statutory pre-tax loss of £2.1m due to exceptional items, including asset revaluation and restructuring costs.
Halo invested more than £6m in its Newport site to increase manufacturing capacity by 50% and its headcount by almost 40%.