The plant-based deal has already provoked ire on social media
JBS hailed its deal to acquire Dutch plant-based brand Vivera last week as an "important step" in its global growth ambitions, and one that gave it a "stronghold in the plant-based sector".
The Brazilian meat supplier – the world's largest – snapped up Vivera for an enterprise value of €341m.
And at first glance, the deal looks like a no brainer. Vivera, which is currently Europe's third largest plant-based brand and the continent's largest independent, will benefit from the insight and financial might of a company that turned over R$270.2 billion (£35.72 billion) in 2020, a 32.1% increase on 2019 levels.
JBS, meanwhile, will be able to make further inroads into Europe following the acquisitions of Moy Park and Tulip by its Pilgrim's Pride subsidiary over the past three years. And as global CEO Gilberto Tomazoni said last week, the Vivera deal would also bolster its growing meat-free portfolio, alongside its Incrível burger brand in Brazil and its Ozo brand in the US.
However, the announcement of the deal – which is subject to approval from competition authorities – did not escape criticism. Many shoppers took to social media last week to accuse Vivera of "selling out". Others noted the ongoing disputed links between JBS and deforestation.
So why has JBS done the deal, how much of it is a reputational move? And could it backfire if vegan consumers view Vivera as sleeping with the enemy?
Plant-based boom
JBS joins the likes of global meat giants Tyson, Smithfield and Cargill in making forays into plant-based in recent years, while in the UK and Ireland, the likes of ABP, Kerry Foods and smaller operators such as Heck and Finnebrogue have also diversified into meat-free.
But where it JBS differs is through its recent (controversial) history.
The business and its brands faced calls for a boycott last October after parent J&F Investimentos agreed to pay more than $120m in fines to the US government for making illicit payments to Brazilian politicians between 2009 and 2015. It had already settled with Brazilian authorities three years prior.
JBS also faced a number of (contested) allegations linking it to deforestation in the Amazon and Brazilian Cerado last year. However, it unveiled a plan to reach net zero emissions by 2040 in March, with a pledge to eliminate all deforestation from its global supply chain by 2035.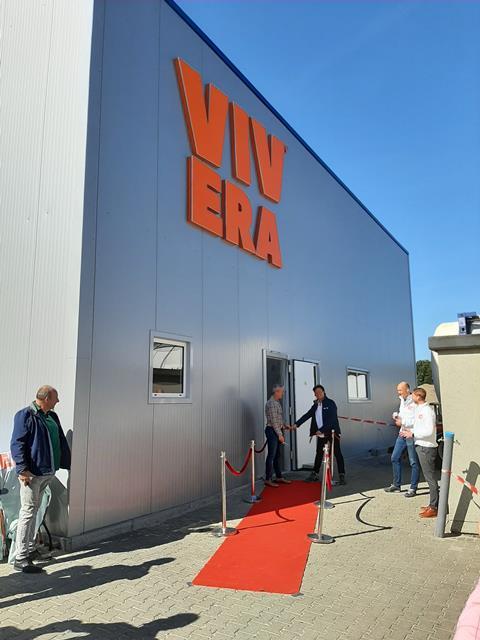 That particular commitment to eliminate all deforestation, and the timescale, drew the ire of long-time JBS critic Greenpeace last month, as it accused the company of "continuing to sacrifice the climate, biodiversity and law compliance" by in effect giving those perpetrating illegal deforestation until 2035 to change their ways.
And Greenpeace was equally critical this week, with its senior forests campaigner Elena Polisano telling The Grocer the Vivera deal was "nothing more than a distraction, a company chasing profit and seeking to greenwash its climate-wrecking activities". By buying from JBS, UK supermarkets and fast-food retailers allowed it to "continue this business as usual and are knowingly complicit in the disastrous consequences unfolding for the climate, forests, people and wildlife", she adds.
Her comments are echoed by Vicki Hird, head of sustainable farming at Sustain, who suggests JBS' move is purely designed to make it more attractive to investors, particularly those who label their funds as environmental, social and governmental (ESG) – which would explain why financial services group Nordea Asset Management dropped JBS last year. "It may look like a positive move but this purchase by JBS just shows the huge power of global food industry players," Hird says.
"They can easily snap up companies to get a green glow whilst further growing their share and control of food systems and consumers. When people buy plant-based products to cut their environmental impact by not eating meat, they may not realise they are supporting the largest meat company in the world."
For its part, Vivera, which sold off its remaining meat business Enkco in June 2019 to focus on plant-based, thinks joining forces with JBS "gives us access to significant resources and capabilities to accelerate our current strong growth trajectory and brand expansion", says CEO Willem van Weede.
But whether van Weede's 2019 call for consumers to "improve this world by eating less meat" still applies, remains to be seen, as Vivera did not respond to The Grocer's request for additional comment.
However, a JBS spokesman stressed this week the company would remain a standalone operation, and the deal would allow it to "innovate to reach the global demand for food produced sustainably".
As the population is expected to reach 10 billion by 2050, "plant-based products will help us to meet the global protein demand", he said.
Whether some vegan shoppers will reject Vivera over JBS' ownership on Vivera is a question time will answer, suggests one senior poultry sector source.
"I certainly wouldn't call the JBS' acquisition of Vivera an attempt at greenwashing – it's simply future-proofing its business"
"But given most products will be purchased as meat alternatives in their weekly repertoire then I suspect it will sit comfortably enough," the source adds.
"Existing plant-based businesses will attract value based on their technology, their brand reputation and their distribution," they point out. "Vivera likely offered a combination of these so it's easy to guess why it would have attracted interest from a range of food players given the significant growth forecast for the plant based sector."
And despite JBS's reputation, Veganuary's head of comms Toni Vernelli is sanguine about the deal.
"I certainly wouldn't call the JBS' acquisition of Vivera an attempt at greenwashing – it's simply future-proofing its business," she says.
"Many traditional meat and dairy companies have expanded into the plant-based sector in recent years – Danone and Tyson to name just two – because they know this is a market that will only continue to grow as the environmental impact of animal agriculture becomes more and more evident," she adds.
"Any business that isn't investing heavily in plant-based now is at risk of becoming obsolete."
Whether vegans and consumers in general agree could ensure whether Vivera succeeds or fails under its new ownership.


Kevin is The Grocer's fresh foods editor, overseeing our coverage related to the retail fresh foods sector, including dairy, meat, fish, poultry, fruit & veg and eggs, as well as the plant-based foods category.

He also assists in production of The Grocer's annual Dairymen supplement, while also writing about food commodities, sourcing, sustainability, politics and regulation; and has appeared as a commentator on both radio and TV on the state of the UK food industry.

Prior to joining The Grocer in 2014, Kevin wrote about retail financial services for a Financial Times business publication, and began his career as a journalist working for regional newspapers in Wales.

Follow Kevin on Twitter: @KevWhite77