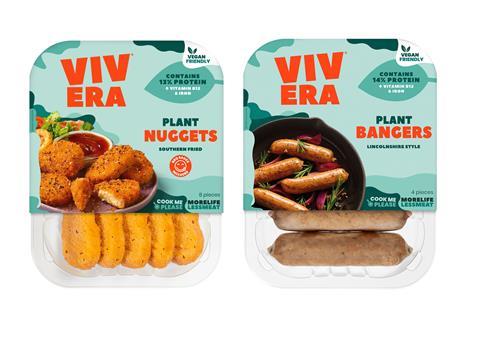 Global meat giant JBS has made a major push into the vegan market with the acquisition of European plant-based protein player Vivera.
The globe's largest protein producer agreed to acquire Dutch based-Vivera, which is the largest independent plant-based company in Europe, for an enterprise value of €341m (£296m).
The deal includes Vivera's brands, sold across Europe including the UK, its three factories and a research & development centre in the Netherlands.
JBS already has a presence in the plant-based market in South and North America via Seara's Incrível range of burgers and Planterra's Ozo brand in the US, but the deal represents its fist major foray into the European meat alternatives market.
Gilberto Tomazoni, global CEO of JBS, said the deal was "an important step to strengthen our global plant-based protein platform".
"Vivera will give JBS a stronghold in the plant-based sector, with technological knowledge and capacity for innovation," he added.
Vivera will remain a standalone business within JBS and its current leadership team will remain in place.
CEO Willem van Weede commented: "Joining forces with JBS gives us access to significant resources and capabilities to accelerate our current strong growth trajectory and Vivera brand expansion."
Vivera is Europe's third-largest producer of plant-based goods, with 50 product lines available in more than 27,000 supermarkets in 25 European countries.
Following its launch onto the UK market in 2018, Vivera now boasts listings across the UK mults with sales of £16.4m in the country last year (Nielsen 52 w/e 28 November 2020).
In September it announced a three-year €30m (£27.4m) investment into one of its three 'Vegan Valley' production facilities in The Netherlands to more than double capacity by 2025.