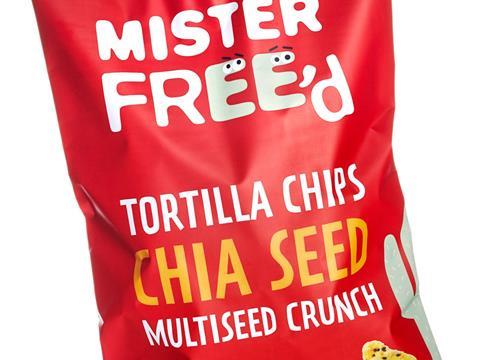 Healthy snack brand Mister Free'd has sold a minority stake for £750,000 in seed financing to a consortium of angel investors, including food entrepreneurs and a director of an fmcg giant.

The brand, founded by partners Tomas Mesa and David Ventura in 2014, will use the money to fund growth through an "aggressive" marketing strategy, expansion of its team, and for NPD.

Originally launched with a range of gluten-free crackers in four different flavours, the brand has recently expanded its offering with the introduction of tortilla chips with superfoods.

Mister Free'd had grown "significantly over the past two years" Mesa said, with revenues expected to reach £2.5m next year.

Listings have expanded from specialist retailers in London, such as Whole Foods and Planet Organic, to more than 1,750 stores in five countries, including Holland & Barrett and Nisa in the UK and Edeka in Germany.

"We are delighted to have new investors on board," Mesa said.

"We knew this was the right time to seek investment and wanted partners who would recognise the uniqueness of our brand and take us to the next level." Ventura added that Mister Free'd had benefited from booming health and wellbeing categories.

"Snacking is the hardest meal to keep healthy, so products like ours that are both satisfying and nutritious will be the big winners."

Mister Free'd is creating a new board as a result of the new investment, with a number of new non-executives joining the business.