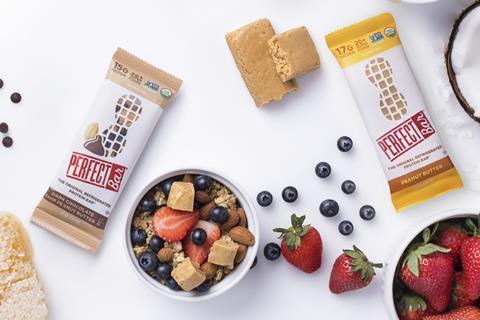 Mondelez has agreed to acquire a majority stake in refrigerated protein bars maker Perfect Snacks as it looks to expand its healthy snacking portfolio.
The Oreo and Cadbury owner took up the majority interest in the family-owned company for an undisclosed sum.
The deal sees Mondelez expand its foothold in the fresh-from-the-fridge snacking market, currently generating $20bn in annual sales in the US and representing a third of the US snacking market.
"We have a mission to lead the future of snacking by offering the right product, for the right moment, made the right way," North America president for Mondelez Glen Walter said.
"Perfect Snacks is an amazing brand, growing fast and a great complement to our existing portfolio that expands our leadership across broader snacking."
Walter added that Mondelez, which also owns BelVita, is seeking to further expand into the "fast-growing segment" of well-being snacks.
Mondelez plans to operate US-based Perfect Snacks separately from its other businesses to "maintain the authenticity of the brand", while focusing on accelerating its growth.
Perfect Snacks was started in 2005 by Bill Keith and six of his 13 siblings, who were inspired by their dad's nutrient-dense recipe. Since then, the company has also added a kids range and a bite-sized product.
The business generated $70m in net revenues in 2018, as customers rushed to grab one of its organic, non-GMO protein bars. So far, its products are available just in the US at retailers such as Wholefoods, Target and Kroger.
Co-founder Bill Keith said: "We are so excited to be joining the Mondelez International family. We believe Mondelez International's purpose, to 'empower people to snack right', aligns very well with why we started this brand and this business.
"We look forward to the great opportunity for Perfect Snacks to continue to grow and innovate as part of Mondelez International."