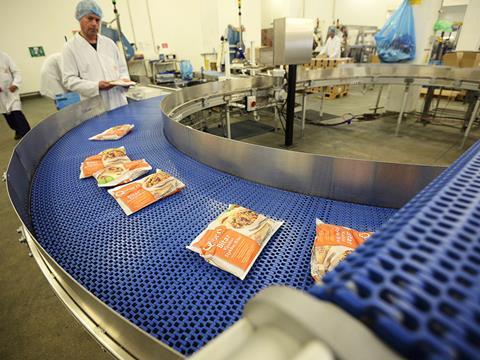 Quorn is the latest food brand to fall into foreign hands with a £550m sale to a branded consumer goods company based in the Philippines. The acquisition by Monde Nissin is expected to complete by the end of October.
CEO Kevin Brennan said the deal represented a "great step" forward in his ambitions to transform Quorn into a $1bn business and opened the door to the Asian market.
Profits surged by almost 50% to £26m at the meat-free food group in 2014 as sales rose 7% to £150.3m on the back of increased consumer demand for healthier dinners and a deal with Starbucks in the US.
Brennan added: "We have an ambition to be the world leader in meat alternatives, ultimately creating a $1bn business. Monde Nissin's purchase represents a great step forwards in this ambition; they share our belief in the potential of Quorn, and provide capability to expand the brand into Asia."
Monde Nissin's focus is on building a global branded food business specialising in health and sustainability. The group said Quorn was a "great fit" for this strategy and complemented a recent acquisition in Australia.
CEO Henry Soesanto added: "Monde Nissin has been investing in 'on-trend, better for you' products internationally in line with our strategy to become a global diversified food company. Quorn represents an important new leg in our offering."
Quorn owners Exponent Private Equity Intermediate Capital Group appointed financial advisors at Houlihan Lokey and Perella Weinberg Partners earlier this year to find a buyer for the business.
"Under Exponent's ownership Quorn has been transformed into a fast-growing global health brand," Exponent partner Simon Davidson said. "Our partnership with the superb management team, led by Kevin Brennan, has created one of the UK's fastest growing food brands as well as a rapidly growing international business."
Quorn employs about 620 staff across three UK sites and exports its products into 15 markets across the world.
Exponent and ICG were also advised on the sale by Spayne Lindsay, with legal advice from A&O. Pre-sale preparation was provided by OC&C Strategy Consultants and KPMG. Citigroup Global Markets and Courtyard Hill advised Monde Nissin. BDO, BPI and Metro Bank supported Monde Nissin in this transaction, with support from law firm Linklaters.