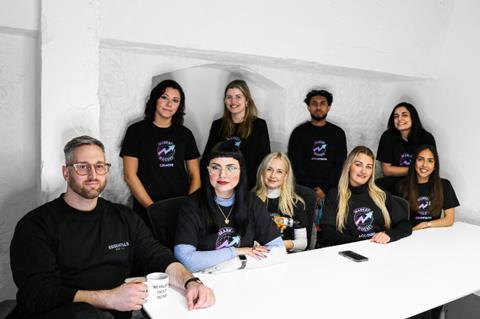 Fmcg investment house S-Ventures has added an Amazon specialist to its portfolio, with the acquisition of Market Rocket.
Founded in 2019, the growth-focused agency partners with product and brand owners to identify digital opportunities. It has established itself within the Amazon ecosystem and is accredited by the ecommerce giant as a SPN (service provider network).
S-Ventures will use the newly acquired expertise to boost the performance of its portfolio of brands, which includes free-from snack maker Livia's, plant-brand nutrition brand Pulsin, healthy gut confectionery maker Ohso Chocolate and vegan meat alternative brand Plant Punk.
Market Rocket founders Matthew Peck and Mia Briggs will add their digital knowledge to the S-Ventures operating subsidiary board as chief digital officer and head of Amazon, respectively.
S-Ventures CEO Scott Livingston called the deal "a deliberate step forward" in the company's growth strategy.
He added that the acquisition brought a unique proprietary D2C approach through the combination of technology and "significant proven experience", which S-Ventures would deploy to accelerate its brands.
"Additionally, we also gain a significant working relationship with Amazon and a direct-to-consumer hub and centre of excellence for Market Rocket and S-Ventures customers," Livingston said.
S-Ventures paid £2.3m for Market Rocket, with £1.6m up front as a mixture of cash and shares, with an additional £400k payable over three years and another tranche of S-Ventures stock conditional on performance targets.
Market Rocket will relocate to join S-Ventures but will remain as a separate trading entity retaining its current portfolio and continuing to work with new external clients. S-Ventures will share its growing central services and manage Market Rocket's finance and administration functions.
S-Ventures chairman David Mitchell said: "Market Rocket is a strategic acquisition and with it they bring the skills and capability that will provide a competitive advantage to our existing brands and give us a solid tech foundation for direct-to-consumer growth."
The firm, which is listed on the UK's AQUIS Exchange, focuses its investments on growing brands across the natural, wellness and food-tech category. Most recently, in February, it rescued the Livia's brand out of administration. It also acquired Pulsin for £7.5m in 2021 and struck deals with Ohso Chocolate and Plant Punk, as well as investing in juice business Coldpress.
Market Rocket MD Matthew Peck said the business was founded with the sole vision of becoming an integrated partner to category-leading and market-disrupting brands to "maximise and dominate" Amazon, social and D2C.
"Over the last two-and-a-half years, we have achieved this ambition through partnerships with globally recognised brands across different verticals.
"Following completion [of the S-Ventures deal], we look to take this proven model to the next level. This will be achieved by amalgamating our capabilities and resources with S-Ventures and its brands.
"We strongly believe that the marriage with S-Ventures' existing manufacturing, distribution, and B2B excellence to our own D2C excellence will create a formidable and industry-leading vehicle for short, medium and long-term growth."