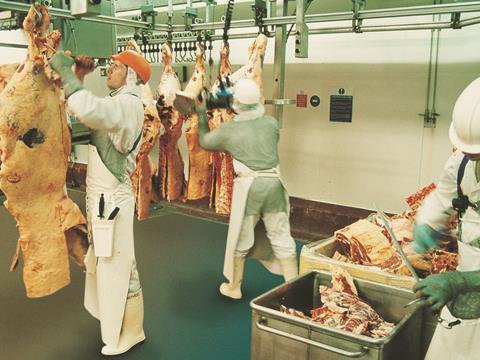 Scottish beef processor Stoddarts has been sold by owner Neil Stoddart to a group of private investors.

The new investors in the consortium, supported by merchant banking group Close Brothers, are former Vion UK CEO Ton Christiaanse, Grant Moir, formerly MD of the JJ Tranfield meat business, Colin Wright, previously of JJ Tranfield Group, and Jeremy Carr of private equity firm Energize Capital.

Moir will take over the running of Stoddarts as MD, with support from Christiaanse in the role of non-executive chairman. Neil Stoddart will stay with the business on an advisory basis, retaining a "significant" ownership stake, along with current executives Lucy Husband and Martin Dundas.

The team plans to exploit opportunities to grow the business in existing markets, develop new markets and access new channels.

"We have had a long-standing relationship with the new management team who share our values with regard to our people, customers and suppliers," Stoddart said. "The acquisition will provide for business continuity and will enable Stoddarts to continue to grow."

Moir added: "It is exciting for us to be investing in a strong Scottish company that produces such an exceptional quality product. The business benefits from excellent relationships with its customer base and the Scottish farming community and we look forward to working closely with both to further develop the Stoddart brand over the coming years."

Stoddarts was established almost 60 years ago at Edinburgh's municipal abattoir and has since grown to a £70m turnover business based in Broxburn, West Lothian, with more than 200 staff.

Revenues fell more than 13% to £63.4m as a result of a drop in cattle prices combined with a "slight strategic reduction" in numbers processed, the most recent accounts for the year ended 29 November 2014 show. Operating profits climbed back into the black at £345k up from a loss of £218k in 2013, thanks to an improvement in operational efficiencies.