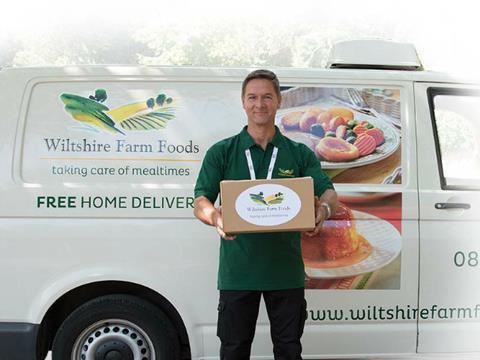 The owner of frozen meal delivery business Wiltshire Farm Foods has acquired one of the business' largest franchisees WFF Crieff.
Apetito, the parent of the WFF business in the UK, has bought the WFF franchise based in East Central Scotland from its founders the Lamont family for an undisclosed sum.
WFF Crieff was one of the the earliest UK WFF franchisees, starting in Crieff, north of Edinburgh, in 1992. Since the business has grown into a "multi-million pound turnover operation" delivering over one million meals a year in a territory north and south of Edinburgh.
Managing Director Douglas Lamont commented: "Wiltshire Farm Foods is the clear market leader in its sector and we have thoroughly enjoyed being a part of its growth story and success over the last 23 years here in Crieff.
Spokesman for Apetito, Kevin Rosevere commented: "We are delighted to have acquired WFF Crieff and wish the Lamont family a long and enjoyable retirement".
Apetito, which operates its franchise business through WFF in the UK, is a subsidiary of German-headquartered Apetito Group which has operations in Germany, France, the Netherlands and Canada as well as in the UK.
The group, which has a turnover of over €800m and employs over 8000, manufactures and supplies meals to Care Homes, Local Authorities and Hospitals and, through WFF, to individual householders.
Accountancy and business advisory firm Smith Cooper advised on the deal, while legal advice was provided by the Birmingham and Edinburgh offices of Gateley.