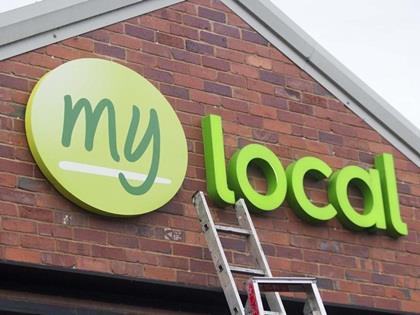 The Co-op has offered to sell two of its stores in Cheshire to enable its purchase of eight My Local stores to go ahead.

The Competitions & Markets Authority announced yesterday (Tuesday) that it had received reassurance from the Co-op about concerns it had over a "substantial lessening of competition" (SLC) at the My Local site, in Widnes, Cheshire. This was because the Co-op already owned three stores in close proximity.

Today (Wednesday) it said that the reassurance from the Co-op was to divest two of its stores in Widnes - at Houghton Green and Farnworth - as well as their fixtures and fittings and the staff at both stores.

"The proposed undertakings envisage that the convenience stores would be divested to one or two grocery retailers who would have the ability and incentive to maintain and operate the stores as viable and active businesses in competition with CGL (Co-op Group Limited) and other competitors," said. CMA senior director Sheldon Mills,

"Specifically, the proposed undertakings envisage that the proposed purchaser(s) would be active in the provision of convenience grocery retailing including the provision of a range of products that is similar to that currently offered at CGL Farnworth and CGL Hough Green."

The Co-op gave the CMA evidence to show that a number of grocery retailers had expressed interest in the Hough Green and Farnworth stores and the CMA had no reason to doubt the commercial attractiveness of the two stores.

"For these reasons, the CMA does not consider that an upfront buyer is necessary in this case and currently considers that there are reasonable grounds for believing that the proposed undertakings, or a modified version of them, might be accepted by the CMA under section 73(2) of the Act," Mills said.

The CMA now has until 30 December to make a decision on the SLC or it could let it drag on to 27 February if it was still not satisfied.

The My Local deal was announced in early July after the retailer's CEO Mike Greene put its 125 stores into administration less than a year after buying them from Morrisons for £25m.

Some 90 stores closed immediately, resulting in a significant number of redundancies among the 1,658 staff.

In August, the CMA said it would be investigating the risk of competition overlaps.