The sale of Majestic's retail estate to the US equity firm is a complicated one. So what lies ahead for Majestic and Naked now?
So that's that. After months of relentless speculation, Majestic's retail estate has been sold to US equity firm Fortress, in a deal worth approximately £95m.

It gives the group's CEO (soon to be just Naked CEO) Rowan Gormley a significantly bolstered chequebook to grow Naked in the US, freed from the turgid UK retail market.

Meanwhile Josh Lincoln, Majestic's UK MD, will continue to lead the business with Fortress' backing (it is understood a potential top job for former Tesco booze boss Dan Jago is now off the cards). And Lincoln has assured employees and customers that no jobs will be lost, nor stores closed, with the sale.

Only its Ealing store is exempt from the deal. It has been instead sold to property developers. And Lay & Wheeler, Majestic's fine wine arm, will be sold as a separate concern. Majestic says it has "received significant interest from multiple bidders".

So is it a good deal? It is a bit of a complicated one. Fortress has paid an initial sum of £78m for Majestic's retail and commercial wholesale business (including its French stores) and will pay an extra £5m "contingent on the post-Brexit regulatory landscape" and the performance of the French business. And then there's the matter of an additional £12m loan.

One senior source calls it "a very full price for the current performance levels". And Majestic itself admits "in the period since 1 April 2019, in common with other UK-focused retail operators, Majestic Retail and Commercial has experienced a challenging short-term period of trading".

There is certainly a degree of hesitancy implied - especially around the French stores and the effect of Brexit. Lincoln says this is Fortress "just being sensible with their money. They don't want to spend £5m on something they don't have 100% certainty [will] be able to trade over the years to come".

But he stresses: "[Fortress] were always our preferred bidder because they were the most engaged in the brand. They're talking a lot about how we can invest and how we can grow - there is a complete alignment behind that."

Freed from the shackles of public ownership, Lincoln and Majestic's management will be able to make longer-term decisions without needing to show immediate returns, he adds, allowing it to be more agile and adaptable. "When you're public you are always thinking about what the market is going to say rather than being able to spend money which won't pay back for a year or two. We will be free of those questions."
Positive response
Response to the sale from suppliers, at least initially, has been overwhelmingly positive. The fall of Oddbins and Conviviality over the past two years left many in wine craving for stability. Freixenet Copestick MD Robin Copestick says: "The UK wine industry needs a successful Majestic Wine. Majestic is a great brand with very loyal customers and I am professionally and personally very happy that the future now looks secure."

One industry source adds: "They seem really committed to both the branded retail unit offer and working with branded supply but then also the e-commerce activation of Majestic."

Lincoln concurs that Majestic "serves a place for suppliers that no one else does".
"The UK wine industry needs a successful Majestic Wine"
"We can bring in brands at a good quantity but are at the right size to get really good parcels that would be too much for an indie but not enough for a grocer to be interested."

That Majestic has taken such a positive tone about brands will be music to the ears of many suppliers - it has spent much of the past three years cracking down on them.

The Grocer reported in May 2018, for instance, that Majestic had warned brands to expect mass delists as it transitioned to a buying model focused on bulk wines and their own tertiary brands. "They're sick of building other people's brands then seeing them go into the supermarkets," one supplier told The Grocer at the time.

Could this all suggest that Rowan Gormley's driving belief - that he could create a more effective, long-term profitable business by combining Majestic and Naked - wasn't as great an idea as it seemed (although now he has the cash to focus on growing Naked in the profitable US market and is reportedly planning a NASDAQ listing)?

There was never that much crossover in customers between Naked and Majestic in the first place, says Lincoln. In fact, "we found customers were really keen to lock it in and have a subscription with us, but they didn't want to do it with Naked. I got thousands of emails from people when we said we might migrate," he says.

That's not to say there isn't serious work to be done now. Having bought and ranged wines based on Naked dogma for so long, the range is due a major review, which recently-hired buying and merchandising director Rob Cooke (formerly Tesco's BWS director) is currently overseeing.

The finances need fixing too: sales may have risen by a small degree (1.5%) over the past year for Majestic Retail, but margins and profitability suffered.

Regardless, says Lincoln: "This is a good news story for UK retail to see foreign investment when people think the high street is dying."

The deal is yet to close. But for now, many of Majestic's customers and employees are breathing a sigh of relief.
Next up for Naked?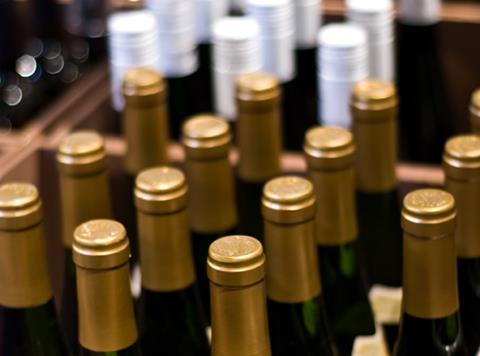 Farewell to debt: The deal eliminates Naked Wines' net debt, which stood at approximately £15.5m at the end of the last financial year, and is expected to be more than £30m by the time the deal closes
Shareholder payout: Naked's shareholders will see a return of £3.8m thanks to a special divident of 5.2p per share
Looking westwards: CEO Rowan Gormley's focus will now largely be on growing Naked's presence in the States, where he is reportedly mulling a joint listing on the NASDAQ