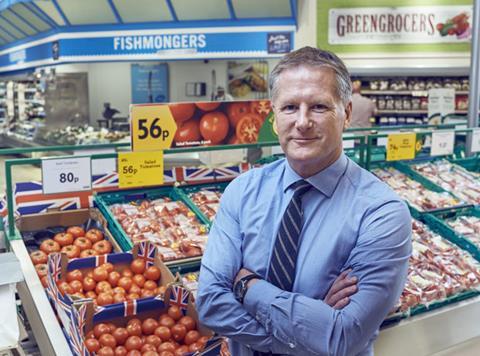 Morrisons CEO David Potts has said it is time to get on and tackle the cost of living crisis, after competition bosses finally cleared the £7bn takeover of the company by Clayton Dubilier & Rice after an investigation lasting nearly six months.
The Competition & Markets Authority announced today the deal was clear to proceed after a consultation over plans to sell off 87 petrol stations to pave the way for the deal uncovered "no substantial concerns".
The authority revealed last month that it was minded to accept the sell-off proposals, despite its investigation raising fears of increased prices at the pumps in 121 local areas because of the takeover.
The CMA said while the number of petrol stations CD&R will sell is lower than the number of areas in which concerns were identified, the sale of some petrol stations would address the concerns in multiple areas.
Today's move comes a day after the RAC reported there had been record price rises at UK forecourts, with the government saying it was considering what measures it could take to protect motorists.
The RAC called it "a truly dark day" and warned the cost of filling a 55-litre tank with petrol was now over £100.
It has urged the government to offer more financial support to drivers, including a cut in VAT on fuel.
Potts said: "I am pleased the acquisition has cleared the final regulatory hurdle and we can now work closely with CD&R on the path ahead.
"Following hard on the heels of Covid, the cost of living crisis is another critical period for food retailers in the UK and there is important work ahead of us as we look to help customers and colleagues through these difficult economic times."
Former Tesco boss Terry Leahy, senior adviser to CD&R, added: "We welcome today's announcement and the CMA's thoughtful engagement throughout the process. We are delighted to be supporting Morrisons on the next stage of their journey and to working closely with the team to grow the business and provide quality, value, service and choice – shopping trip attributes that have long been the company's tradition."