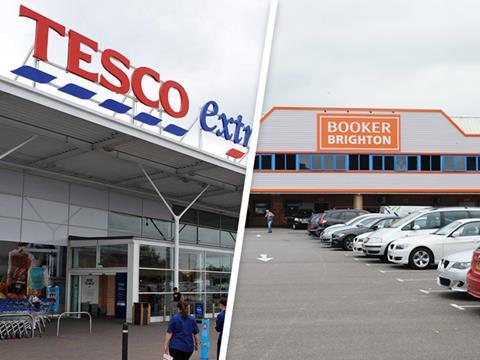 Booker's CFO and company secretary have both left the business, The Grocer can reveal.

CFO Jonathan Prentis and company secretary Mark Chilton have been stalwarts of the UK's biggest wholesaler since it was spun out from the Big Food Group in 2005 and its subsequent public listing following the reverse takeover of Blueheath in 2007.

However both have now left the business in the wake of Booker's £3.7bn takeover by Tesco in March.

"As Booker is no longer a public company, Jonathan Prentis and Mark Chilton have decided to move on from their roles," confirmed a Booker spokeswoman.

"Jonathan has been a great finance director of the public company and Mark has been a great company secretary. On behalf of everybody at Booker we say a big thanks for the excellent contribution they have made to Booker in the past 13 years and wish them all the very best for the future."

Prentis has been replaced by Ves Bandev, who joined Booker in 2012 as part of its acquisition of Makro. Helen Williams, who joined the wholesaler in 2013, will take over from Chilton as company secretary.