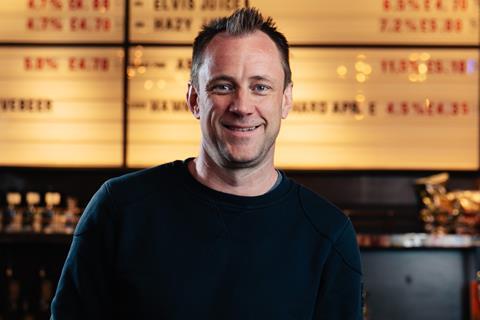 Former Red Bull UK MD Andy Shaw has left BrewDog just five months after joining the craft brewer as 'CEO of beer', The Grocer can reveal.
BrewDog hired Shaw in February, to lead its global sales and marketing operations. The reasons for his departure are unclear.
Confirming Shaw's departure, BrewDog CEO James Watt said: "We would like to thank Andy for all the hard work during his time with us and wish him all the best for the future." Shaw did not comment.
BrewDog has promoted David McDowall, formerly its retail CEO, to a new role as group COO, in which he would have "full P&L control over both BrewDog Retail and HQ Beer: two of the main engines of our business," said Watt.
"I have worked very closely with David over the last five years on our global retail business, and we work really well together and are very aligned in terms of how we want to do things."
The Scottish brewer has spent the past year on a major hiring spree. November 2018 saw former Diageo Futures MD David Gates take the helm of BrewDog's spirits arm, and in April it enlisted former Just Eat EU finance director Dominic Neary as CFO. Last month Molson Coors' Tesco account manager Stuart Harrison was made grocery account controller for Tesco and Sainsbury's.
Not all its recent hires have stuck around, though. BrewDog's first ever CMO (and former Lucozade Ribena Suntory marketing director) Jon Evans left in January, having been hired the prior November.